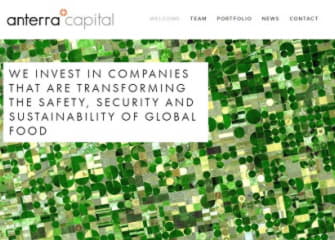 OVERLAND PARK, Kan.--(BUSINESS WIRE)--Farmobile, the farm data company, has raised $18.1 million in Series B funding to expand its data platform to help farmers ground-truth their data, mitigate risks and generate a revenue stream from the data they own.
Contributors to the round include Anterra Capital, AmTrust Agricultural Insurance Services and existing investors. With the completion of the Series B round, Farmobile's total funding to date is over $28 million.
"Our customers continue to tell us Farmobile's data as a service platform is the best way to collect, organize, share and sell their agronomic and machine data," said Jason Tatge, Farmobile CEO and co-founder. "We will accelerate development of distribution channels in ag retail, OEM and equipment dealerships, and insurance. Connecting these channels with farmer-permissioned raw data sets will revolutionize the way new products are brought to market and performance is measured. Our mission is to make sure farmers, worldwide, have access to a cost effective strategy to collect, protect and own their digital assets with a clear path to ROI opportunities."
Farmobile's leading innovative technology passively collects the most complete and standardized set of agronomic and machine data in real-time across a mixed fleet. Electronic Field Records are automatically generated from the data and are available for farmer retrieval via internet connected devices.
"Farmobile's approach to ag data management is a breath of fresh air for the industry," said Mark Raymie, President of AmTrust Agriculture Services. "Better utilization of ag data is going to have huge implications across every facet of agriculture, including crop insurance. We're investing in the future of ag."
Farmobile also offers the industry's first marketplace (the Data Store) for farmers to directly benefit from selling copies of their data to third party buyers.
"Farmobile's technology allows farmers to access, control and monetize data like never before," said Dudley Hawes, Partner, Anterra Capital. "This is a team that understands farm data and the power of various data layers as they pull together."
Farmobile was founded in 2013 to foster interoperability of ag data and ensure data rights for farmers. Farmobile empowers farmers with data driven technologies that help farmers easily interact with their data, negotiate from a position of strength and steward their land for generations to come.
About Farmobile
Farmobile is the farm data company. We help farmers own their data outright. Our products and services are used to collect, store, touch, share and sell valuable agronomic and machine data to vetted third parties. After all, data is among the most valuable commodities a farm produces. Farmobile is proudly based in Overland Park, Kansas in the heart of the Midwest. The most resilient farmers in the world use Farmobile. Secure your data in one place today at www.farmobile.com.
About Anterra
Anterra Capital, a growth capital fund, is jointly funded by Eight Roads, the proprietary investment arm of Fidelity International Limited (FIL), and Rabo Private Equity, the proprietary private equity arm of Rabobank. Anterra Capital invests in fast growing companies that are working to make the global food supply chain safer, more efficient and more sustainable. For further information, please visit www.anterrracapital.com.
About AmTrust Agricultural Insurance Services
AmTrust Agricultural Insurance Services is a subsidiary of AmTrust Financial, Inc. (AFSI), a multinational insurance holding company headquartered in New York City. AFSI offers specialty property and casualty insurance products, including workers' compensation, commercial automobile, general liability and extended service and warranty coverage through its primary insurance subsidiaries rated "A" (Excellent) by A.M. Best. AmTrust is included in the Fortune 500 list of largest companies. For more information about AmTrust visit www.amtrustgroup.com.