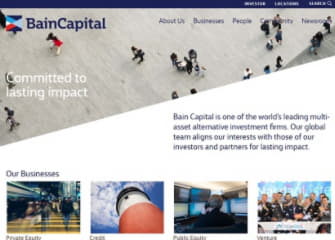 Redis Labs, the home of Redis, today announced 350 percent year over year revenue growth for its Redis Labs Enterprise Cluster (RLEC), downloadable software that supports on-premises enterprise Redis deployments. Redis Labs extended its enterprise growth with 600 new enterprise customer wins in the first half of 2016 across a wide range of sectors, including finance, retail, media, communications and transportation. Major corporations such as Groupon, TD Bank, Verizon, Hipchat, DBS, RingCentral, Twitch, Menards and flydubai now trust Redis Labs for their database needs.
Founded in 2011 by Ofer Bengal and Yiftach Shoolman, the company has over 6,200 enterprise customers and its Redis Cloud service exceeds 55,000 accounts. Redis Labs' hyper growth within the enterprise follows a 45 percent increase in global headcount as well as significant new partnership engagements with Samsung, Pivotal, Databricks, Accenture, Infosys and Wipro. The first half of 2016 also marked ground-breaking Redis innovations including Redis Modules, Redis on Flash and integration with Apache Spark.
Additionally, Redis Labs raised a $14 million Series C investment, at a significantly increased valuation from the previous two rounds. Bain Capital Ventures and Carmel Ventures led this Series C round, with participation from other existing investors. With this new capital, Redis Labs will expand sales and marketing efforts to accelerate global customer acquisition.
"Enterprise demand for Redis is exceeding all expectations," said Ofer Bengal, CEO and co-founder, Redis Labs. "Next generation operational and analytic applications are ultra-responsive and depend on the extreme low latencies of Redis to deliver high performance customer experiences. These are fueling the market need for Redis Labs' products, which enhance open source Redis with enterprise-class high availability, effortless scaling and reduced operational overhead."
"NoSQL is the fastest growing segment of the database market which has been historically dominated by RDBMS players," said James Curtis, senior analyst with 451 research. "The combination of innovations like Redis Modules from the vibrant open source Redis community, and enterprise focused advances from Redis Labs such as Redis on Flash, make Redis a solid NoSQL option."
"Redis is the fastest growing database of any kind right now, SQL or NoSQL. It's been exciting to see Redis evolve from its humble beginnings as a superfast cache into the de-facto in-memory database platform. Redis Labs has been blazing a trail with in-memory database architectures, so much so that within a couple of years it will seem silly to not have your operational databases in DRAM. And with Redis now also optimized for Flash, we get high performance and low cost for every scenario that needs a database, an irresistible combination for any new application developer," said Salil Deshpande, Managing Director, Bain Capital Ventures. "With thought leadership and tremendous expertise in Redis development and an enterprise product with flexible modes of deployment, Redis Labs is well positioned to satisfy the scale, speed and efficiency needs of enterprises of all sizes."
Additional highlights from 2016 include:
Technology innovations
Expanded Strategic Partnerships
Redis Labs expanded its enterprise reach by introducing the availability of RLEC on Pivotal Cloud Foundry and integrating Redis Cloud with the Databricks platform.
Redis Labs also announced participation in the IBM RapidBuild Program, an integrated hardware and software appliance that includes pre-loaded RLEC and IBM POWER8 to facilitate rapid enterprise deployments.
The company has also established relationships with Wipro, Accenture, Infosys and many other Systems Integrators.
Industry Impact
Redis Labs saw a 400 percent growth in the RedisConf event, the largest gathering of Redis users, developers and experts. RedisConf featured over 40 speakers and 30 breakout sessions with Redis insights from Apple, IBM, Netflix, Intel, Samsung, Google, GoPro, Intuit and TaskRabbit.
The company also gained continued industry recognition, being named to CRN's annual Big Data 100 list, which honors organizations raising the bar for data management practices.
In addition to increasing global headcount by 45 percent, Redis Labs also welcomed its new CMO, Manish Gupta and its new VP Global Alliances and Strategic Partnerships, Rod Hamlin.

For more information on Redis Labs, please visit: https://redislabs.com/.
About Redis Labs
Redis Labs is the open source home and commercial provider of Redis, a database benchmarked as the world's fastest. Gartner has named the company as a Leader in its 2015 ODBMS Magic Quadrant. Redis Labs' software and service solutions power cutting edge applications with blazing fast enterprise-class Redis and are trusted by thousands of customers for high performance, seamless scalability, true high availability and best-in-class expertise. These solutions enhance popular Redis use cases such as real-time analytics, fast high-volume transactions, in-app social functionality, application job management, queuing and caching.
Redis is ranked the #1 NoSQL (and #2 database) in User Satisfaction and Market Presence by G2 Crowd, the top database technology on Docker by Datadog, the most popular NoSQL database in containers by DevOps.com and ClusterHQ, the #1 NoSQL among Top 10 Data Stores by Stackshare and both the fastest growing database since January 2013 and one of the top three NoSQL databases by DB-engines.