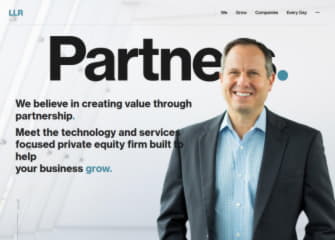 Health Recovery Solutions (HRS), a leading provider of telehealth and remote patient monitoring solutions, announced today the completion of its Series C funding led by LLR Partners. HRS' previous investor, Edison Partners, also participated in the round. The capital will support investments in infrastructure, product development, sales and marketing, as well as liquidity for other early investors in HRS.
HRS supplies healthcare providers and payers with an advanced remote monitoring and telehealth solution aimed at improving patient engagement to reduce hospital readmission and improve clinical outcomes. The Company's disease-specific telehealth solutions are customized with educational videos, care plans and medication reminders, while also integrated with Bluetooth devices for advanced clinical monitoring. Today, HRS partners with over 220 leading medical centers spanning 50 states, servicing nearly 235,000 patients across 90 disease conditions.
"HRS was founded on the belief that the most effective healthcare is engaging, timely and accessible," said Jarrett Bauer, co-founder and CEO of Health Recovery Solutions. "We are excited to execute on the vision of our clients by helping them deliver the best patient care possible with the most innovative telehealth solutions. Partnering with LLR gives us the opportunity to further enhance our focus on clinical enablement and product innovation, and to continue building incredible programs with our clients."
Multiple healthcare tailwinds have helped elevate HRS to a market leadership position in telehealth and remote patient monitoring, including the shift toward value-based reimbursement, increased prevalence of chronic conditions in a growing elderly population who prefer aging-in-place, and the emerging preference for telehealth and outpatient care that has only been accelerated by COVID-19.
"HRS has built a comprehensive platform that engages patients in their care plan when they need it most, and in the home setting. Most importantly, the Company's solution is taking cost out of the healthcare system by reducing readmissions, while simultaneously improving patient experience and outcomes," said Sasank Aleti, partner at LLR Partners. "We're excited to partner with Jarrett and the rest of the HRS team to continue delivering a strong value proposition to their customers."
Sasank Aleti will join the HRS Board of Directors along with Scott Perricelli, Partner at LLR.
BofA Securities acted as exclusive placement agent for HRS.
About Health Recovery Solutions
HRS empowers the nation's largest providers and payers to deliver care to patients across the care continuum—reducing readmissions, optimizing clinician workflow, improving patient satisfaction, and decreasing costs, all while ensuring patients and clinical teams are always in communication. Ranked #1 by KLAS for Remote Patient Monitoring in 2020 and 2021, HRS' mission is to create a new standard of care by providing advanced telehealth and remote patient monitoring solutions. To learn more about Health Recovery Solutions, visit www.healthrecoverysolutions.com