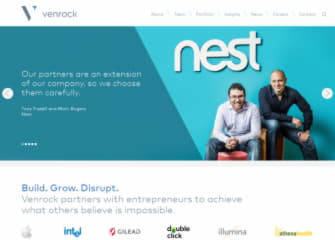 Venrock, a US venture capital firm, raised a new $450m pool of capital.
Venrock 9 will enable the firm to continue its mission to invest in early stage technology and healthcare businesses that are taking novel approaches to solving important problems.
Originally established as the venture capital arm of the Rockefeller family in 1969, Venrock partners with entrepreneurs to build disruptive, successful companies with a primary focus on technology and healthcare. Portfolio companies have included Apple, Intel, Gilead, Checkpoint, Doubleclick, Illumina, Millennium, Nest, CloudFlare, 10x and Dataminr.
The firm is based in Palo Alto, CA, NYC and Boston, MA.