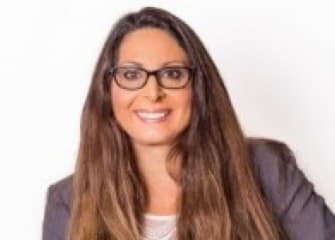 Adrienne Mazzone
Whether it has been helping clients produce video content, or working directly with the Palm Beach International Film Festival, TransMedia GroupPresident Adrienne Mazzone will share her public relations expertise at FuWoo Filmz Productions' Small Business Expo on Nov. 14. The event will be live streamed on Roku TV's free 'Road 2 Fame TV' app starting at 12 PM EST.
As Mazzone works with companies, such as Makeover Medicine, Nourishing Biologicals and RSVP of South Florida, she will provide her knowledge on all things PR, including effective business marketing strategies, optimal business practices, and digital content distribution.
"We are so excited to hear Adrienne speak on her extensive background in public relations," FuWoo Filmz Productions' Producer Emmanuel Dessein said. "Her PR firm, TransMedia Group, is one of the best in the business and I know everyone will benefit from her advice."
"I am so thankful for this opportunity to speak on public relations and create new connections," Mazzone said. "This is going to be an event you don't want to miss!"
For more information on the FuWoo Filmz Productions' Small Business Expo, please visit the Eventbrite page and follow FuWoo Filmz Proudctions on Facebook.
For more information on TransMedia President Adrienne Mazzone, please visit her TransMedia Group page and follow her on LinkedIn, Instagram and Twitter.
About Adrienne Mazzone
Adrienne Mazzone, President, TransMedia Group, oversees both domestic and international operations (Italy). Adrienne's most memorable media shout out was at "Took A Thief to Stop a Thief" Press Conference, St. Regis Hotel in NYC when a reporter called and wanted a quote from celebrity Vincent Pastore. Mazzone stood up on a chair and yelled, "BIG PUSSY" you gotta phone call. PR for Walter Shaw's, "A License to Steal" book tour that earned 50,000 sales the first month. Adrienne is also the editor of DietarySupplementNews.com, as well as founder of #TheBikersSyndicate, which is a network through the biker community that gets back to rider basics--enjoying riding without judgement, political views or dues. Adrienne is known as #PRconnector and #PRnostra. @AdrienneMazzone rides an Indian Scout Motorcycle #IndianAge.Official!
About FuWoo Filmz Productions' Small Business Expo
FuWoo Filmz Productions's is hosting a Small Business Expo for business owners in South Florida on Saturday, November 14. The event will give small businesses tips on better marketing strategies and an overall better business practice, which can be live streamed on Road 2 Fame TV through its Roku TV app. The live stream will be hosted by Fasheek from DaSmash Studios and there will be performances by comedian Pookie F Baby, R&B singer C Slim, hip hop/gospel performer Yung Milla, and hip hop artist Slobabii.