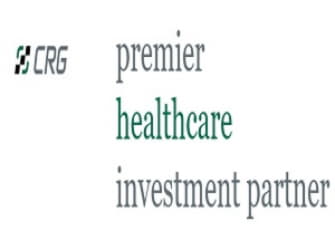 PONTE VEDRA, Fla.--(BUSINESS WIRE)--Treace Medical Concepts, Inc., a medical device company focused on advancing the standard of care for hallux valgus (bunion) surgery, announced that it closed on a $50 million non-dilutive term loan agreement with CR Group L.P., a healthcare focused investment firm. The Company also announced that it now has up to $10 million available under its revolving line of credit with Silicon Valley Bank.
Under the term loan with CRG, Treace received $30 million at closing and will have access to an additional $20 million in two tranches upon achieving certain milestones. The Company used approximately $21.1 million of these proceeds to retire its existing term debt. The remaining proceeds will be used to accelerate Treace's sales and marketing reach and to continue to fund product development and clinical programs.
"We are pleased to have the confidence and backing of CRG, a premier partner known for its strategic investments to support rapidly growing healthcare companies," said John T. Treace, Founder and CEO of Treace. "CRG has provided the non-dilutive, long-term capital that will enable us to expand our sales and marketing efforts while fully funding our operating plans through to positive cash flow."
Luke Düster, Partner of CRG, stated, "This transaction demonstrates our confidence in Treace's ability to continue to rapidly convert traditional bunion surgeries that typically only treat bunion symptoms to its innovative Lapiplasty® Procedure based on its superior outcomes and patient satisfaction." Kevin Reilly, Vice President of CRG added, "This financing will provide Treace with additional growth capital to support the commercialization of its Lapiplasty® System, the first and market-leading procedure that specifically corrects all three dimensions of bunion deformity creating durable results for patients through a reproducible procedure for physicians."
Treace also announced the expansion of available funds under its existing revolving line of credit with SVB to up to $10 million. In addition to the line of credit, Treace will continue to partner with SVB for its commercial banking needs.
About Treace Medical Concepts, Inc.
Based in Ponte Vedra, FL, Treace Medical Concepts, Inc. is a privately-held medical device company focused on advancing the standard of care for the surgical management of bunion deformities. The Company's patented Lapiplasty® 3D Bunion Correction™ procedure is designed to reproducibly correct all 3 planes of the bunion deformity and address the root cause of the bunion, while allowing patients to return to their active lives quickly.
With over 17,000 Lapiplasty® procedures performed to date, the patented Lapiplasty® 3D Bunion Correction™ procedure represents a new paradigm in the assessment and surgical management of hallux valgus, a deformity of the foot which affects about 60 million Americans and results in approximately 400,000 surgeries in the United States annually.
To learn more about Lapiplasty® 3D Bunion Correction™, or find a Lapiplasty® surgeon in your area, please visit: www.alignmytoe.com or www.treace.com/patients.
About CRG
CRG is a premier healthcare investment firm that manages over $3 billion of capital. The firm seeks to invest between $20 to $300 million in companies across the healthcare spectrum, including medical devices, biopharmaceuticals, tools & diagnostics, services and information technology. CRG provides growth capital in the form of long-term debt and equity to support innovative, commercial-stage healthcare companies that address large, unmet medical needs. The firm partners with public and private companies to provide flexible financing solutions and world-class support to achieve exceptional growth objectives with minimal dilution. CRG maintains offices in Boulder, New York, Houston and Dorado. For more information, please visit www.crglp.com.
About Silicon Valley Bank
For more than 35 years, Silicon Valley Bank (SVB) has helped innovative companies and their investors move bold ideas forward, fast. SVB provides targeted financial services and expertise through its offices in innovation centers around the world. With commercial, international and private banking services, SVB helps address the unique needs of innovators. Learn more at svb.com.