English literature can be a fantastic subject to major in. Not only is it very interesting, it's also very thought-provoking, giving students a lot of freedom when it comes to making their own arguments about a certain piece of literature, or even choosing the books that they would prefer to study.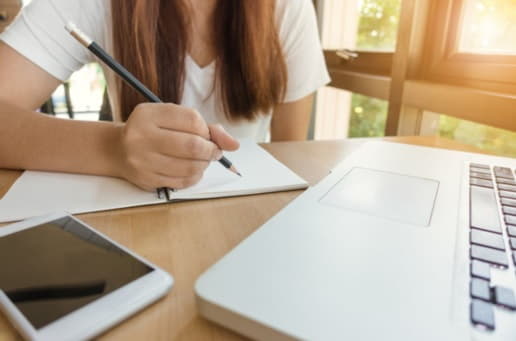 In order to succeed in your English literature degree, you'll need to be passionate about reading, of course, and have a good grasp of the English language. Here are some strategies for success to keep in mind, whether you're in your freshman year or part-way through your program.
Read as Much as You Can
As an English literature student, you've probably already got an extensive reading list - go beyond it whenever you can! Don't let reading become something that you have to do for school. After all, you probably decided to major in this subject because you are a bookworm. Read books for fun, too. In addition to being a great pastime, you might end up stumbling upon titles that you can use for future essays and research.
Improve Your English Language Skills
English literature might not put as much of a focus on learning proper grammar as other English programs, but it's still essential that you get a good grasp of it. You will benefit from having strong grammar, punctuation and spelling when writing essays, reviewing books, or taking part in creative writing. Don't underestimate it! You can find additional classes focusing on grammar and punctuation, sign up to a free online program, or use tools like Grammarly to learn as you go.
Improve Your Essay Writing Skills
You may be given a number of topics to write an academic essay about when studying for a degree in English literature. Typically, you may be asked to come up with a thesis and a compelling argument about a certain book. To get better grades, take some time to improve your academic essay writing skills. Learn how to come up with a proper essay outline before you begin, and use correct references for any sources that you use. You may even consider finding someone that offers paper writing services if you feel overwhelmed. Such professionals can help out a lot.
Give Yourself Plenty of Time
Last but not least, whether it's for essays, other assignments, reading, or preparing for exams, be sure to give yourself plenty of time. Leaving things until the last minute will only serve to stress you out and since you'll be unprepared, your grades will also suffer. A good way to make sure that you have got plenty of time to complete everything needed is to come up with a good study schedule for yourself. Keep track of all your deadlines and set reminders in your phone to tell you when it's time to start preparing for each one. You might find online tools like Trello useful; put a digital to-do list together and tick off each task as you complete it. And, collaborate with your classmates; they can be very useful when you need to get some new ideas or support.
Keep these tips in mind, and you're on the right track to success as an English literature major.