The best video game stocks to buy offer a wide variety of choices that include companies offering live streaming, equipment manufacturing and subscription services.
The video game market produced an estimated $149 billion in revenues in 2019 but is expected to reach $216 billion in 2024, according to the New York-based technology investment firm ARK Invest. The best video game stocks to buy consist of traditional technology giants that generate a portion of their business from the industry, along with other public companies that give investors a more direct way to profit from the trend.
An 8 percent cumulative annual growth rate (CAGR) is expected for video game revenues between 2019 and 2024, estimated Nick Grous, a research analyst who specializes in tracking the industry for ARK Invest. One of the key recent growth drivers that should expand in the years ahead is for the industry to branch out and capture new revenue streams, Grous told me in a phone interview.
For anyone who doubts the current popularity of video games, the industry produces far more revenues annually than music and movies combined. Video games sales are estimated to have generated $148.8 billion from 2.5 billion gamers around the world in 2019, more than doubling the collective revenues from music and movie box office sales.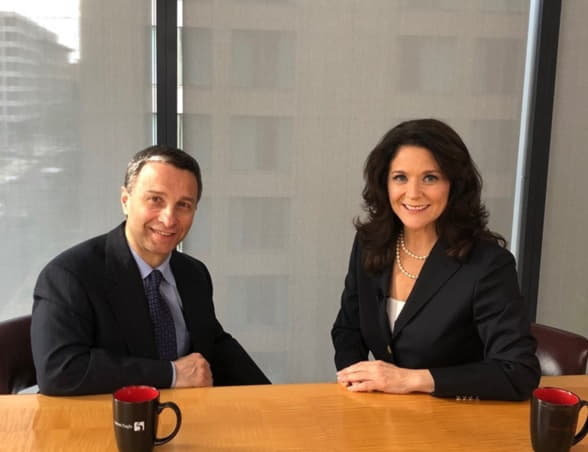 Paul Dykewicz interviews Hilary Kramer, whose new 2-Day Trader service has scored profits in 22 of its 28 trades for average returns of 11.04 percent since its launch.
To read the rest of Paul's weekly investment column, please click here.
Paul Dykewicz, www.pauldykewicz.com, is an accomplished, award-winning journalist who has written for Dow Jones, the Wall Street Journal, Investor's Business Daily, USA Today, the Journal of Commerce,Seeking Alpha, GuruFocus and other publications and websites. Paul is the editor of StockInvestor.com and DividendInvestor.com, a writer for both websites and a columnist. He further is the editorial director of Eagle Financial Publications in Washington, D.C., where he edits monthly investment newsletters, time-sensitive trading alerts, free e-letters and other investment reports. Paul previously served as business editor of Baltimore's Daily Record newspaper. Paul also is the author of an inspirational book, "Holy Smokes! Golden Guidance from Notre Dame's Championship Chaplain," with a foreword by former national championship-winning football coach Lou Holtz.The book is endorsed by Joe Montana, Joe Theismann, Ara Paseghian, "Rocket" Ismail, Reggie Brooks, Dick Vitale and many others. Follow Paul on Twitter@PaulDykewicz.