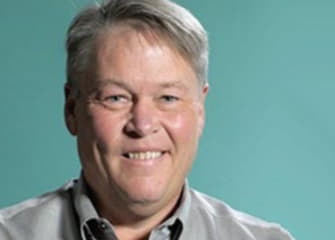 Jeff Nolte, President and CEO of CTS in Millersville, MD
Consumers today want self-service opportunities that optimize their independence and convenience. They want everything faster, better and more personalized. If your business doesn't deliver, they're quick to tell others about it online.
Advancements in AI are motivating businesses to re-imagine the customer experience, and many are starting with the contact center where AI is handling routine agent tasks and helping agents provide quicker and more customized service when faced with complex queries.
By integrating with Google Cloud's Contact Center AI, Mitel's mature cloud and on-site contact center solutions are able to deliver a more intelligent customer experience. This is accomplished by Google Contact Center AI bringing together three key elements in seamless fashion:
Virtual Agent: Injects AI capabilities with Machine Learning and Natural Language Understanding to provide a more human and intelligent self-serving capability.
Agent Assist: Ensures all agents can deliver expert service to customers, empowered with relevant information at their fingertips for skilled, real-time responses.
Topic Modeling: Delivers a powerful level of insight into customer interactions and behavior specific to your business that allows for continuous customer experience improvement.

This flexible and secure technology can be deployed rapidly, with a basic Virtual Agent up and running in just days or weeks rather than months or years. Plus, you won't need a team of data scientists to manage it.
Isn't it time to re-imagine your customer experience with an AI-driven Mitel contact center?
Jeff Nolte is President and CEO of CTS, a leading Voice and IT services provider based in Millersville, Maryland. He may be reached at (800) 787-4848 or jnolte@ctsmd.us. Visit: www.ctsmd.us.