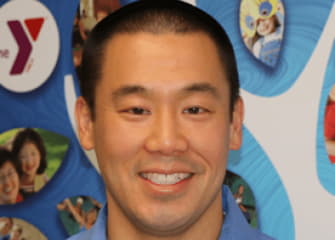 Kenny Wang
The Y in Central Maryland is pleased to announce the appointment of Kenny Wang to its management team as vice president of operations analytics and optimization. Effective immediately, Wang is responsible for working across departments to improve operational efficiency and generate data and analysis to better demonstrate the Y's impact on the individuals, families and communities that it serves.
Wang spent the last 13 years in education, in roles related to charter schools, where he helped found a teaching training program and graduate school of education at Match Education in Boston. Additionally, he served as a senior leader at DC Prep, one of the highest-performing networks of schools in the nation's capital. Most recently, Wang was a consultant with EdOps where he helped lead the firm's charter school application and start-up support practice.
Wang has a bachelor's degree in economics from Harvard College and a Master of Arts in public policy from Harvard College's Kennedy School of Government. A Maryland native, Wang now lives in Riva, Md., with his wife and son.
Our Mission:
The Y is a charitable organization in Central Maryland dedicated to developing the full potential of every individual through programs that build healthy spirit, mind and body for all.
Our Commitment:
At the Y, we are committed to providing family-oriented, affordable, high quality programs.
A cause driven organization with three areas of vital focus:
For Youth Development: nurturing the potential of every child and teen
For Healthy Living: improving our community's health & well-being
For Social Responsibility: giving back and providing support for our neighbors

The Y is a place for everyone.People of all races, ages, faiths, gender, abilities, backgrounds and incomes are welcome and financial assistance on a sliding scale is available to those who would otherwise be unable to participate.
Our Values:
Caring, Honesty, Respect and Responsibility
More information can be found at www.ymaryland.org.