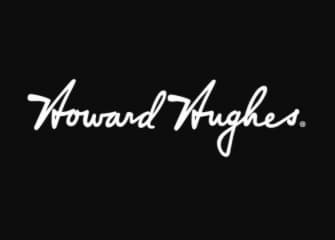 Washington, DC's Iconic Busboys & Poets Opening in Downtown Columbia's New Merriweather District Next Year
The Howard Hughes Corporation® (NYSE: HHC) announced today that Washington, DC-based Busboys & Poets will soon open a new 10,700-square-foot, two-story location in Downtown Columbia, in the heart of the Merriweather District. The restaurant, bookstore and event space will be located in the 391-acre, mixed-use neighborhood currently being built from the ground up by The Howard Hughes Corporation. With an emphasis on arts, culture, technology and curated retail space, the Merriweather District is quickly transforming into the area's leading creative hub, hosting a variety of the region's most exciting festivals and art initiatives while attracting some of the region's most innovative and tech-driven companies. The Merriweather location will be the largest Busboys & Poets to date and the retailer's second Maryland location.
"With the continued transformation of the Merriweather District into a vibrant, walkable neighborhood, we are pleased to share the news that Busboys & Poets has chosen Downtown Columbia's Merriweather District as the location for its new flagship store," said Greg Fitchitt, President, Columbia, The Howard Hughes Corporation. "For years we have admired Busboys & Poets' civic-minded business model and believe it is truly a perfect fit for our community of Columbia, founded on the pillars of progress and innovation. Committed to building a creative hub where people and ideas can grow and flourish, we look forward to Busboys & Poets opening in the Merriweather District."
Founded by owner Andy Shallal, an artist, activist and restaurateur, Busboys & Poets prides itself on being a community gathering space, in addition to a restaurant and bookstore. Since opening in 2005, Busboys & Poets has grown to seven locations throughout the Washington, DC area, hosting notable personalities and authors from around the world including former President Barack Obama; author, comedian and host of The Daily Show Trevor Noah; chef and activist José Andrés and many more.
"The newest Columbia, Maryland, Busboys and Poets will be our largest and most exciting location, serving as a regional gathering space where people can celebrate literature, arts, politics, our award-winning bookstore and critically acclaimed conscious cuisine," said Andy Shallal, Busboys & Poets owner and founder. "The area's rich arts heritage and history of inclusiveness and progressivism played a significant role in our decision to build our largest location in Merriweather District. We are looking forward to using the increased space to host larger events and gatherings that we hope will enrich the community and be a draw for our Baltimore and DC neighbors in addition to the local Columbia residents."
The Busboys & Poets' Merriweather District location will be a stand-alone, two-story building with ample indoor and outdoor seating areas on both levels. The new location will feature all-day dining options as well as a curated book collection in keeping with the store's deep commitment to showcasing books and authors—on both a local and national level—who have contributed to conversations around social change.
Busboys & Poets joins other Washington, DC-based businesses including Clyde's Restaurant Group, which opened a new concept called The Soundry in Downtown Columbia in 2018. In addition to exciting new retail, arts and culture offerings, the new neighborhood's iconic music venue, Merriweather Post Pavilion® (MPP), has recently undergone a $60 million renovation geared toward enhancing the fan experience, providing appealing amenities to the performers and attracting top talent to the venue. Concert attendees will have increased dining and entertainment options with the 2020 grand opening of the Merriweather District, including Busboys & Poets.
At full build-out, the redevelopment of Downtown Columbia will include 14 million square feet of new development on 391 acres of land. Merriweather District, the only ground-up neighborhood within the redevelopment, will makeup 4.9 million square feet of the total mixed-use development and will be concentrated on 35 acres set within the 100 acres of forests, streams, restored wetlands and compact, smart growth development which make up the Merriweather District.
For more information about The Howard Hughes Corporation's redevelopment of Downtown Columbia and the creative hub in development within Merriweather District, please visit www.merriweatherdistrict.com.
About The Howard Hughes Corporation®
The Howard Hughes Corporation owns, manages and develops commercial, residential and mixed-use real estate throughout the U.S. Its award-winning assets include the country's preeminent portfolio of master planned communities, as well as operating properties and development opportunities including: the Seaport District in New York; Columbia, Maryland; The Woodlands®, The Woodlands Hills, and Bridgeland® in the Greater Houston, Texas area; Summerlin®, Las Vegas; and Ward Village® in Honolulu, Hawai?i. The Howard Hughes Corporation's portfolio is strategically positioned to meet and accelerate development based on market demand, resulting in one of the strongest real estate platforms in the country. Dedicated to innovative placemaking, the company is recognized for its ongoing commitment to design excellence and to the cultural life of its communities. The Howard Hughes Corporation is traded on the New York Stock Exchange as HHC. For additional information visit www.howardhughes.com.
About Downtown Columbia®
A development of The Howard Hughes Corporation®, Downtown Columbia is located at the center of Columbia, MD, one of the first master planned communities in the U.S. founded by legendary developer James W. Rouse in 1967. Conveniently located between Washington, DC and Baltimore, Columbia is comprised of 14,000 acres including ten completed residential villages and a deep pipeline of commercial development opportunities within its Downtown. At full buildout, the redevelopment of Downtown Columbia will include three new and reconfigured neighborhoods – Merriweather District®, Lakefront District and Central District featuring more than 14 million square feet of residential, office, hotel, retail, cultural, and public uses including public parks, trails and more.
The underdeveloped core of Columbia became the subject of an extensive five-year process that culminated with the passage by the Howard County government of the Downtown Columbia Plan in 2010, a guide to creating a vital area in which residents can live, shop, work, entertain, exercise, and enjoy cultural opportunities in an enriched natural setting. More information is available at www.howardhughes.com.