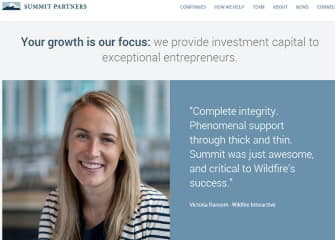 Red Ventures, a portfolio of digital companies headquartered in Charlotte, NC, has acquired Healthline Media, a publisher of two of the four largest consumer health and wellness information sites in the world, from Summit Partners for an undisclosed amount. Through authoritative health and wellness content, Healthline reaches over 150 million visitors a month globally, more than any other online health publisher.
"The healthcare sector is facing rapid disruption, and Healthline is one of the most trusted and fastest growing sources of information for consumers in their personal healthcare journey," said Red Ventures CEO, Ric Elias. "We see a tremendous opportunity to combine our digital marketing expertise, tech platform and products with Healthline's portfolio of digital assets and best-in-class content to help people take their health into their own hands and find the resources and healthcare services they need."
Through Healthline.com, MedicalNewsToday.com, and Greatist.com, Healthline represents the largest and fastest growing healthcare audience online. Healthline's flagship site, Healthline.com, delivers consumer content, tools, and experiences to help millions of monthly visitors live their strongest and healthiest lives. Partners and advertisers rely on Healthline to reach health-conscious consumers through engaging content, targeted advertising and branded campaigns.
Healthline employs more than 300 employees across primary offices in San Francisco, New York and Brighton, UK.
"Red Ventures' ability to meaningfully accelerate our business and our team's vision of a stronger, healthier world is compelling," said David Kopp, CEO of Healthline. "We are truly grateful for Summit Partners' strong support and enablement of our remarkable growth, and we look forward to collaborating with Red Ventures on even larger future opportunities."
In 2016, Summit Partners invested in Healthline Media to help it realize its mission to be the most trusted ally for millions of health-seekers across demographics and digital devices. Since that time, the company has more than tripled revenue, global reach and employees.
"It has been a great privilege to work alongside the passionate, talented team at Healthline, and we are thrilled that they have found another like-minded partner in Red Ventures," said Dr. Craig Frances, Managing Director at Summit Partners. "The Healthline and Red Ventures teams understand well the increasing importance of online and mobile channels as a resource for health information, and we are confident that together they will continue to deliver on the mission to motivate and inform healthcare consumers."
Red Ventures was advised by J.P. Morgan Securities LLC on the buyside for this transaction and received legal advice from K&L Gates.
About Red Ventures
Founded in 2000, Red Ventures is a portfolio of growing digital businesses that bring consumers and brands together through integrated e-commerce, strategic partnerships and 17 proprietary brands across the Financial, Home, Health, Education and Digital Services. Headquartered just south of Charlotte, NC, Red Ventures has 3000 employees in offices across the US, as well as London and Sao Paulo. For more information, visit www.redventures.com.
About Healthline Media
As one of the fastest growing consumer health information sites, Healthline.com advances Healthline's mission is to be our users' most trusted ally in their pursuit of health and well-being. Healthline provides socially inspired, medically reviewed and data-driven content to help us all live stronger, healthier lives. Healthline's flagship website Healthline.com takes a whole-person approach to health and wellness information to support the modern health consumer.
About Summit Partners
Founded in 1984, Summit Partners is a global alternative investment firm that is currently managing more than $19 billion in capital dedicated to growth equity, fixed income and public equity opportunities. Summit invests across growth sectors of the economy and has invested in more than 500 companies in technology, healthcare and other growth industries. Summit maintains offices in North America and Europe and invests in companies around the world. For more information, please see www.summitpartners.com or on Twitter at @SummitPart