Seasonal changes can often prompt the thought of a professional change. Navigating that transition is frequently a major undertaking, and most career coaches agree it is wise to do your research and due diligence before making such a leap. Key to the process for job changers is finding the right fit in work environment — in terms of both size and culture. For some, midsize firms can hold a great deal of appeal. Here are the perspectives of professionals working at several different types of midsize firms — legal, accounting, and engineering.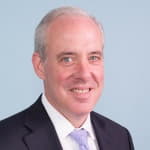 Thomas Sullivan, Esq., partner at Lando & Anastasi LLP, a Cambridge, Massachusetts-based intellectual property law firm, previously worked in a large law firm. He said there are a myriad of benefits of working in a midsize firm — such as a more collegial environment; flexible billing rates, which clients appreciate; and more time for non-billable activities, such as marketing, community involvement, and continued legal education.
"You feel more like a part of something at a midsize firm, and you have a say in what is going on in the firm, whereas partners in large firms are typically less involved in managing the firm.With midsize firms, hours tend to be less than large firms, which provides the opportunity to do more training and development with associates," said Sullivan.
"When I worked as an electrical engineer in a corporation years ago at a facility with 3,000 others, I didn't feel like I was a part of something. In a midsize firm, you feel like you can make an impact every day."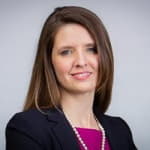 Kristie DeLuca, CPA, a partner at Samet & Company PC, a Chestnut Hill, Massachusetts-based CPA firm, echoed Sullivan's sentiments. "You have a lot of interaction with
people. You are a person and not just a number, and you know everyone," said DeLuca.
According to DeLuca, another major benefit to working in a midsize firm is having the flexibility to work on what you want to work on. "You get to try different types of work to find out what you like best, and you can guide your career more and become a specialist later," she said. "That also expands your breadth of knowledge. You get to learn so much, and that keeps things exciting. Having a broader understanding helps you form better questions and spot issues easier for clients. Work/life balance is another benefit. The billable hour requirement tends to be lower than at large firms, and we even have half-day Fridays in the summer at our firm."
DeLuca, who heads up her firm's recruiting efforts, added, "Think about how you chose your college. If you chose a huge school with a huge class size and enjoyed that environment, then a large firm might be a fit for you. However, if you went to a smaller school with small class sizes and were really involved and engaged, than a midsize firm may be a better fit for you."
As another consideration, DeLuca also emphasized job changers think about how they learn best. "If you want to be super independent, a larger firm may be a better fit for you. If you like to collaborate and have people around you, a midsize firm may be a better fit," she said. "Lastly, don't assume large firms pay so much more, especially in a competitive market, which we are in now. You should look at the whole package being offered to you. It's not just about the money."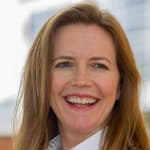 Lizetta M. Fennessy, P.E., senior vice president and general manager for the buildings & infrastructure business unit at Haley & Aldrich, Inc., a Boston, Massachusetts-based engineering and environmental firm, also expressed enthusiasm for working at a midsize firm. Fennessy observed that in her industry, companies keep consolidating to achieve greater scale. "Many companies are coming from Europe chasing acquisition targets, and they put a lot of pressure on staff who may start to feel like just a number in a large organization," she noted. "We aren't that. So when mergers and acquisitions happen, we know we'll get more job applicants and always get new people looking to be more than just a number."
According to Fennessy, there are opportunities for greater visibility and more interesting types of work at a midsize firm. "It allows you to be more in charge of your own destiny," she said. "Our firm always invests in itself, and we have lots of resources, training, great benefits, interesting projects, and really good work. Even in a managerial role, you still service clients. In a larger firm, you may not. It helps keep you grounded and in touch with what clients and staff want. To me, a midsize firm is not too big, not too small, but nimble."