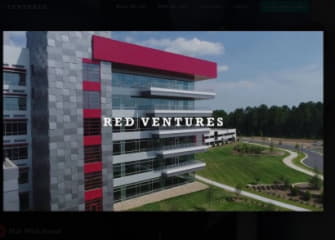 Red Ventures, a portfolio of digital companies headquartered in Charlotte, NC, has acquired HigherEducation.com, a leading provider of marketing and enrollment services to post-secondary institutions in the United States. The transaction closed today for an undisclosed amount.
"Online education is a fast-growing industry with enormous scale and significant innovation," said Red Ventures CEO, Ric Elias. "HigherEducation.com brings a unique mix of high-quality digital assets, well-established partnerships, and deep technical expertise, all of which fit perfectly into the Red Ventures model and provide the ideal entry point into the broader education sector."
Founded in 2007, H-E owns a portfolio of websites that help over 150 primarily not-for-profit university partners expand their online education offerings and better reach prospective students across the country. Red Ventures acquired the company from The Vistria Group, a Chicago-based private investment firm focused on middle-market companies in the healthcare, education, and financial services industries. During its partnership, Vistria capitalized on its industry relationships and operating expertise to help strategically position HigherEducation.com in its markets and to facilitate the company's growth and profitability.
"Red Ventures is the ideal long-term home for HigherEducation.com as we continue to build the leading digital marketplace serving the education sector," said Patrick Gavin, CEO and Founder of H-E. "I'm grateful to the Vistria team for helping us achieve this milestone. Their shared vision, commitment to our team and sector insight were instrumental in strengthening the foundation of the company."
"We have enjoyed our partnership over the past two years and are thrilled to have been able to deploy the Vistria playbook in support of HigherEducation.com," said Martin Nesbitt, Co-Chief Executive Officer at the Vistria Group. "The company is well positioned to meet the evolving needs of both prospective students and education providers, and together with Red Ventures, equipped to reach new heights."
Red Ventures was advised by K&L Gates LLP. CG Petsky Prunier, part of the Canaccord Genuity Group, served as the exclusive financial advisor to HigherEducation.com and The Vistria Group.
About Red Ventures
Founded in 2000, Red Ventures is a portfolio of growing digital businesses that bring consumers and brands together through integrated e-commerce, strategic partnerships and many proprietary brands including Bankrate, AllConnect.com and Reviews.com. Headquartered south of Charlotte, NC, Red Ventures has over 3000 employees in offices across the US, as well as London and Sao Paulo. For more information, visit www.redventures.com.
About HigherEducation.com
HigherEducation.com is an industry-leading online education company, powering the largest marketplace of high-intent prospective students in the US. H-E leverages proprietary data, algorithms, and technology to provide over 150 university partners with unparalleled, cost-effective access to successful students at every step of the student journey. For more information visit https://www.highereducation.com.
About The Vistria Group
The Vistria Group is a Chicago-based private investment firm focused on investing in middle market companies in the healthcare, education, and financial services sectors. Vistria's team is comprised of highly experienced operating partners and private equity executives with proven track records of working with management teams in building innovative, market-leading companies. For more information, visit https://vistria.com.