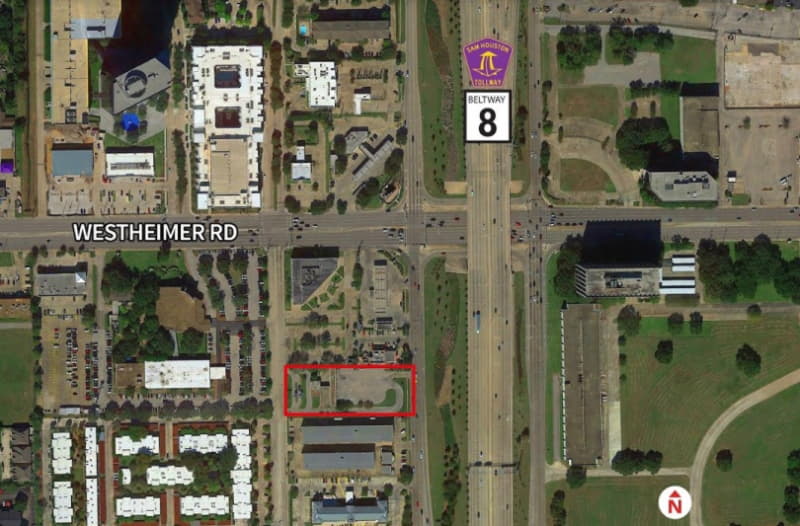 JLL's Capital Markets experts today announced the firm has secured a floating rate construction loan on behalf of Central Southwest Texas Development, LLC (CSW Development). The loan will be used to develop a 1,311-unit, Class A self-storage facility in Houston.
Senior Vice President Griffin Guthneck and Vice President CW Sheehan led the JLL team on the financing.
"Self storage has proven itself to be a defensive asset class that remains stable through economic cycles," said Guthneck. "There is still quite a bit of demand for quality self-storage product and capital is available to well-located, institutional-quality projects."
The site is located at 10411 Westheimer Road within Houston's prominent Westchase submarket, an established business district surrounded by dense, affluent residential neighborhoods including Briar Forest, Memorial Villages and Briar Meadow. The average annual household income within a 3-mile radius of the project is approximately $91,300.
The five-story, 132,350-square-foot self-storage facility will be at the center of Houston's population growth. Total population within a 3-mile radius of the project grew 17 percent from 2000 to 2018 and now stands at nearly 200,000 people. It is expected to grow an additional 5.7 percent in the next five years.
Near the intersection of Beltway 8 and Westheimer Road, the property will benefit from excellent access and visibility, with more than 131,000 vehicles passing by each day on Beltway 8 alone.
JLL Capital Markets is a full-service global provider of capital solutions for real estate investors and occupiers. The firm's in-depth local market and global investor knowledge delivers the best-in-class solutions for clients — whether a sale, financing, repositioning, advisory or recapitalization execution. In 2017 alone, the firm's 2,000 Capital Markets specialists completed $170 billion in investment sale and debt and equity transactions globally.
For more capital markets content, visit The Investor, an online news source providing real-time commercial real estate news to asset buyers and sellers around the world. For more news, videos and research resources on JLL, please visit the firm's U.S. newsroom.
About CSW Development
CSW Development is a commercial real estate development company and was formed in 2004 to assist growing community service providers with the implementation of their real estate strategy by gaining an in-depth understanding of each client's business model. Both as property owners and developers, their business practices are based in the belief that the long-term prosperity generated by their work and investment comes from the value added to the community at large. The CSW team has over 90 years of combined experience in the real estate industry and has completed more than 85 real estate projects with a combined market value of over $450 million.
About JLL
JLL (NYSE: JLL) is a leading professional services firm that specializes in real estate and investment management. Our vision is to reimagine the world of real estate, creating rewarding opportunities and amazing spaces where people can achieve their ambitions. In doing so, we will build a better tomorrow for our clients, our people and our communities. JLL is a Fortune 500 company with operations in over 80 countries and a global workforce of 88,000 as of September 30, 2018. JLL is the brand name, and a registered trademark, of Jones Lang LaSalle Incorporated. For further information, visit jll.com