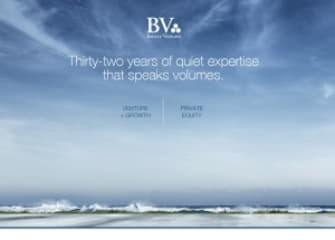 Packet, the leading bare metal automation platform for developers, today announced a $25M Series B funding round led by Third Point Ventures, with participation from Battery Ventures, JA Mitsui Leasing and Samsung NEXT as well as existing investors SoftBank Corp. and Dell Technologies Capital.
In addition to the new funding, the company announced the appointments of Ihab Tarazi (CTO) and George Karidis (COO) and released a major update to its cloud platform that enables bare metal installations in under 60 seconds. Robert Schwartz and Shawn Cherian, both of Third Point Ventures, joined Packet's board.
"We started Packet with a vision to empower companies with cloud native infrastructure they could deploy on their terms, and at global scale," said Zachary Smith, CEO at Packet. "Today's investments in capital and leadership allow us to take that vision to the next level, accelerating our ability to make infrastructure a competitive advantage for the most innovative enterprises in the world."
Packet is widely known for its developer-friendly cloud, which is available in 18 global locations and supports over 60,000 bare metal installs each month. In addition to its public cloud, the company offers a popular Private Deployment product targeted at SaaS companies and enterprises that want to take advantage of customized infrastructure with the automation and operational benefits of a public cloud.
The company will use its new funding to expand product, engineering, sales and marketing teams; grow into new locations as part of its Edge product; and release an on-premise version of the software that powers Packet's public cloud.
On-Premise and Edge Solutions

Packet's combination of flexible bare metal automation and focus on carrier-grade networking features has positioned it at the center of the edge computing conversation. The company recently published its first "State of the Edge" report in collaboration with industry partners and announced an Edge Access program to enable free access for early edge workloads.
"By pairing an innovative hardware delivery model with the consumption experience of modern DevOps users, we are building a new kind of service provider that can cost-effectively deploy in hundreds or thousands of locations," noted Ihab Tarazi, who joined Packet as CTO in June. "This is a fundamental re-architecture of edge computing to support the shift in enterprise applications, as well as new IoT and 5G platforms."
The company is rapidly expanding its edge computing presence with some 50 new sites under development. In a departure from the hyperscale cloud model, Packet is inviting physical and supply chain partners to participate in what is expected to be a highly disaggregated and rapidly expanding ecosystem.
"The last time I experienced this combination of vision, technology, and growth potential was my seven years as CSO at Softlayer, up through our acquisition by IBM," noted George Karidis, Packet's new COO. "But even more exciting, Packet is in a position to lead the massive market for edge and hybrid cloud - which has the potential to grow even faster than the current push to centralized public cloud."
Hardware Platform Innovation

Central to Packet's vision is a rethinking of the infrastructure "last mile" for a world that features widely distributed, diverse and specialized hardware in a cloud consumption model. Packet is working directly with global suppliers to accelerate the availability of hardware innovation.
As part of this effort, Thao Nyugen has joined Packet as director of hardware platforms. Coming from Facebook, he led the development and deployment of over one million Open Compute Project (OCP) servers in the last eight years.
"My years at Facebook were excellent preparation for the challenge we're tackling at Packet: how to deploy, manage and lifecycle custom infrastructure in hundreds or thousands of locations," noted Nyugen. "It's exciting to work with my global partners in the supply chain industry to apply our shared expertise to the unique opportunity of edge computing."

Packet is uniquely focused on automating fundamental cloud primitives - compute, network and storage, enabling developers to consume physical infrastructure at global scale. In concert with its new funding, Packet announced that users can now deploy popular bare metal configurations on its public cloud in under 60 seconds. This improvement extends Packet's leadership position in bare metal automation, and allows applications to deploy and auto-scale in seconds, not minutes.
"While other clouds tend to abstract users from infrastructure by moving further up the stack, our belief in the software ecosystem and the transformational power of new hardware keeps us 100% focused on serving up value from the lowest layers," noted Nathan Goulding, Packet's SVP of Engineering. "Provisioning bare metal hardware in under a minute is an incredible challenge, and cumulatively this improvement will shave off over a decade's worth of time every year waiting for compute resources to be provisioned. Now, it can be consumed immediately."
About Packet
Packet is the leading bare metal automation platform for developers. Its proprietary technology automates physical servers and networks without the use of virtualization or multi-tenancy, powering over 60k deploys each month across its 18 global datacenters, as well as dozens of private and on-premise locations.
Founded in 2014, Packet has quickly become a provider of choice for leading enterprises, SaaS companies, and software innovators. In addition to its bare metal public cloud, Packet offers a custom "Private Deployment" model for hosted private infrastructure, and a fully on-premise solution that automates infrastructure in customer-owned locations.
Packet is a proud member of the Open19 Foundation, as well as the Cloud Native Computing Foundation (CNCF), where it donates and manages the CNCF Community Infrastructure Lab. Additionally, the company supports many open source projects, including Memcached.org, NixOS, OpenFaas, Wireguard, Docker and Kernel.org.