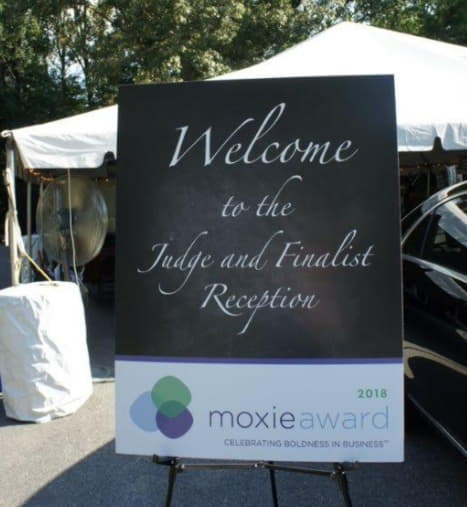 On Thursday September 6, 2018, Verasolve hosted an evening cocktail reception and dinner for Moxie Award finalists and judges. The event was a who's who of local businesses, attracting more than 200 guests and giving finalists a chance to meet the judges, network and gear up for the 2018 Moxie Award gala celebrating Boldness in Business. Mercedes Benz of Arlington provided show cars for attendees to see and Radcliffe Jewelers treated guests to a showcase of beautiful jewelry. The reception was catered by Occasions and featured a carving station, full buffet, dessert spread and hand-served hors d'oeuvres.
There are 144 finalists in 15 categories for the 2018 Moxie Award. Winners in each category will be announced at the 2018 Moxie Award Reception and Dinner on October 11th at The Ritz-Carlton in Tysons, VA. A full list of this year's finalists can be found here: moxieaward.com/finalists/#selected.
Tickets to the 2018 Moxie Award Reception and Dinner honoring the accomplishments and achievements of these organizations can be found here:moxieaward.com.
Verasolve is excited to be sponsoring the 2018 Moxie Award for a second straight year.