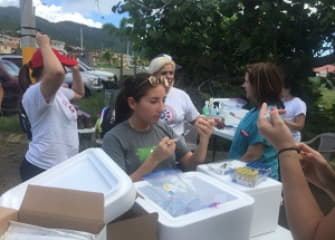 Impact investors just pumped $570,000 into NeedsList, the Philly-born startup that connects volunteers and donors with urgent causes around the world.
But next weekend, cofounder and COO Amanda Levinson, who we first met as her company emerged at the top of the Village Capital/Ben Franklin Technology Partners fintech accelerator, is relocating to Durham, N.C., and taking the promising company with her.
See, Levinson's husband, former Haverford College professor Adam Rosenblatt, has accepted a position at Duke University. With NeedsList cofounder and CEO Natasha Freidus based in Toronto, the distributed company will use the funding to grow a staff in one of the two locations.
READ FULL ARTICLE HERE