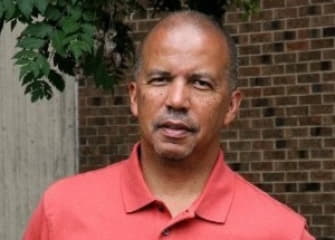 Donald Guy Generals
Click here for Part II & Part III
Nurturing generations of citizens, workers, and participants in Philadelphia and the surrounding region
Dr. Donald Guy Generals is the president of the Community College of Philadelphia, an open-admission institution in Philadelphia, PA. Established in 1965, the college is the largest public higher education institution of in the state, and has helped nearly 700,000 Philadelphia residents earn degrees and certificates that launch them into successful careers. The college plays a crucial role in the city and state's economic development, with 78% of graduates finding employment in Philadelphia, and 93% in the Greater Philadelphia region.

EDWIN WARFIELD: Tell us about your career in academia. How did you wind up as the head of Community College of Philadelphia?
DR. GUY GENERALS: I actually started as a tutor and worked my way up through. I did a lot of teaching along the way. In 2003, I moved from Rockland Community College as Vice President to Katharine Gibbs College. Katharine Gibbs, as you probably know, is a for-profit institution in New York City. I was the provost, which is the chief academic and student affairs officer, and I stayed there for about four or five years. It was part of a large corporation, a billion-dollar corporation, so I learned a lot about the business aspects of the world. Basically, they were publicly traded on the NASDAQ, so understanding quarterly earnings, reports, and things of that sort was something that was a real learning opportunity for me.
Then, in 2008, I went to Mercer County Community College as the Vice President for Academic Affairs. Mercer sits right in the middle of New Jersey. I'm from Paterson, New Jersey, which is the northern part of New Jersey, and an interesting part of this whole story is that I took a train every day for six years, two and a half hours both ways, to come to Mercer County Community College to be their Vice President. Our service area included West Windsor, Princeton but we also had Trenton, which was a struggling urban city. Working very closely with the high schools there and the communities and community organizations was a really important part of what I tried to do there. While there, we embarked upon an academic mission, we developed programs, we created a number of faculty training opportunities, and I think I had a pretty good run at Mercer over the course of the time that I was there. This was during the time when the Governor put forth, I believe, it was a $800 million capital campaign, and we were able to pull down a sizable amount of that money. The money was placed into the pipeline—I didn't get to see the fruition of it because I left to come to Philadelphia—but it was largely to develop the advanced manufacturing program, which they now enjoy there. We did do some capital projects in Trenton, where we developed a fashion design studio—basically it is a design studio but it was focused on fashion design—and we reorganized both physically as well as academically the Trenton Hall, which was the standing building prior to my arrival, so it's a fairly new building at this time.
Connect with Dr. Generals on LinkedIn
Sponsored by:
ABOUT NEWMARK KNIGHT FRANK
Newmark Knight Frank (NKF) is one of the world's leading commercial real estate advisory firms. Together with London-based partner Knight Frank and independently-owned offices, NKF's 15,000 professionals operate from more than 400 offices in established and emerging property markets on six continents.
With roots dating back to 1929, NKF's strong foundation makes it one of the most trusted names in commercial real estate. NKF's full-service platform comprises BGC's real estate services segment, offering commercial real estate tenants, landlords, investors and developers a wide range of services including leasing; capital markets services, including investment sales, debt placement, appraisal, and valuation services; commercial mortgage brokerage services; as well as corporate advisory services, consulting, project and development management, and property and corporate facilities management services. For further information, visit www.ngkf.com.
NKF is a part of BGC Partners, Inc., a leading global brokerage company servicing the financial and real estate markets. BGC's common stock trades on the NASDAQ Global Select Market under the ticker symbol (NASDAQ: BGCP). BGC also has an outstanding bond issuance of Senior Notes due June 15, 2042, which trade on the New York Stock Exchange under the symbol (NYSE: BGCA). BGC Partners is led by Chairman and Chief Executive Officer Howard W. Lutnick. For more information, please visit www.bgcpartners.com.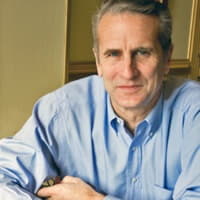 Edwin Warfield, CEO of citybizlist, conducts the CEO Interviews.
If you're interested in reaching CEOs, please contact edwin.warfield@citybuzz.co
Connect on LinkedIn