Burgerim Gourmet Burgers, The Halal Guys and Frutta Bowls LLC lease total of 5,936 square feet formerly occupied by NJ Books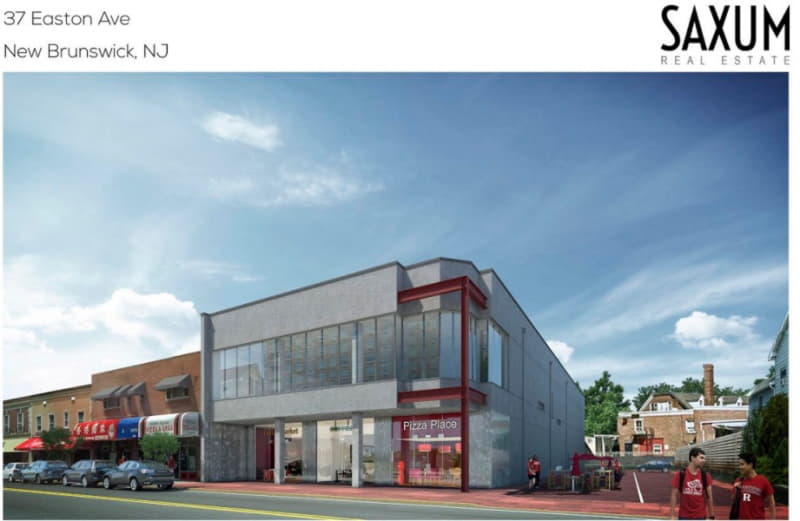 JLL has completed three new retail leases, totaling 5,936 square feet at 37 Easton Avenue in East Brunswick, N.J, for property owner Saxum Real Estate LLC. Burgerim Gourmet Burgers signed for 2,163 square feet, The Halal Guys took 1,906 square feet and Frutta Bowls LLC leased 1,867 square feet at the 18,000-square-foot, two-story building.
The building owner was represented by Marta Person Villa, senior vice president, with JLL. She worked closely with Anthony Rinaldi and Matt Wassel of Saxum Real Estate.
Burgerim Gourmet Burgers signed a 10-year lease for 2,163 square feet of retail space at 37 Easton Avenue. The Israeli mini-burger chain was represented by Home Quest Properties Corp. This is the first unit in New Jersey for the rapidly expanding company.
The Halal Guys inked a 10-year lease for 1,906 square feet of retail at the shopping center. The halal fast casual restaurant franchise was represented by Jay Miller, senior vice president, with CBRE Inc.
Frutta Bowls completed a 5-year lease for 1,867 square feet of retail at 37 Easton Avenue. The tenant was represented by Seth Katz, CEO, of Legacy Commercial Realty LLC.
The two-story, 18,000-square-foot 37 Easton Avenue in New Brunswick, N.J., was constructed in 2009. Saxum Real Estate acquired the site in 2017, and plans to re-tenant the property and make significant capital improvements to the interior and exterior of the property. After the successfully leasing the retail space in the building, Saxum is marketing the second floor of 37 Easton to office users, providing unique and creative space with expansive ceiling heights and a newly improved window line which allows users an abundance of natural light.
The retail property is located in the central hub of downtown New Brunswick, a thriving business, medical and education hub. Flanked by the New Brunswick Train Station to the east, Rutgers University to the north, new residential development to the south, and numerous restaurants and other retail attractions within walking distance, 37 Easton is ideally situated to attract and retain tenants.
JLL is a leader in the northern/central New Jersey commercial real estate market, with more than 1,000 professionals and support staff providing agency leasing and property marketing, tenant representation, industrial services, strategic consulting, occupancy planning, workplace strategies, project and development services, property and facility management, and investment sales/capital markets services to New Jersey's leading corporate tenants, investors and landlords. The firm, which assists clients from three full-service offices in Parsippany, Iselin (Metropark) and East Rutherford, also acts as a local service provider for JLL's global and national corporate clients in need of real estate assistance in New Jersey. JLL's New Jersey operations were honored by NJBiz magazine as one of its 2015 Best Places to Work in New Jersey.
About Saxum Real Estate LLC
Saxum Real Estate is a vertically integrated privately equity real estate investment and development company that serves as owner, operator and developer of all assets in its portfolio. Saxum specializes in creating value through repositioning and developing assets in transit-oriented markets with high growth potential.
About JLL
JLL (NYSE: JLL) is a leading professional services firm that specializes in real estate and investment management. Our vision is to reimagine the world of real estate, creating rewarding opportunities and amazing spaces where people can achieve their ambitions. In doing so, we will build a better tomorrow for our clients, our people and our communities. JLL is a Fortune 500 company with nearly 300 corporate offices, operations in over 80 countries and a global workforce of 83,500 as of March 31, 2018. JLL is the brand name, and a registered trademark, of Jones Lang LaSalle Incorporated. For further information, visit ir.jll.com.