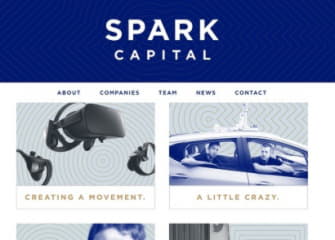 Nift announces $16.5M in Series A funding from Spark Capital, Foundry Group and Accomplice. The platform has seen unprecedented success in Boston, Providence and Washington, D.C., and with the new capital, Nift plans to expand nationally, with up to five new markets and an increase in its team of 400 percent over the next twelve months.
The shadow on retailers' backs is Amazon, which accounts for four percent of all US retail sales in 2017. But accessibility to products via two-day shipping hasn't stymied the influx of young people to cities. They're moving to cities at a higher rate than ever before, creating a boon for niche retail and high-touch city experiences that people want from small businesses, which make up half of the national economy. However, once these cities are populated, how do businesses bring in new customers?
Even before Amazon, opening a small business was insanely difficult; 20 percent fail in their first year. And as new people move in, there's an opportunity for these businesses to keep dollars from escaping the local economy. The problem is that what works for large enterprises doesn't translate to small, local businesses who are cash-strapped. Advertising on Facebook and Google only generates clicks, and results are unclear, whereas other services like Groupon bring deal-seeking vulture consumption that isn't sustainable -- or profitable.
Unlike these advertising vehicles, Nift empowers small businesses with a free machine learning platform that matches the right neighborhood gift to the right customer in seconds. The goal is all about helping businesses get discovered and fostering a healthy local ecosystem. With over 2,000 merchants, using Nift; this translates to 250,000 unique customers activating more than 500,000 Nift cards just in the greater Boston area. Eighty-eight percent of customers who use Nift say they'll return to the local business, and eighty-six percent of customers either visited for the first time or hadn't visited the business in over a year.
"We want to give power back to Main Street businesses and help fuel the growth of local economies by banding these businesses together," said Elery Pfeffer, founder and CEO of Nift. "The social community contract, inherent to the way we shop, never left local merchants. Now Nift is imbuing it with sophisticated machine learning technology to help these businesses get discovered, build affinity, and bring quality customers in the door."
How Nift works:
It all starts with a Nift, a neighborhood gift that a merchant gives a loyal customer – this is a physical or virtual card with a code on the back.
The customer then inputs that code on Nift's website.
After the customer answers a few questions, Nift's algorithms provide a choice between one of two free gifts from other local merchants.
Nifts introduce your best customers to other local businesses, and in return, other neighborhood businesses give Nifts to their best customers, introducing them to you.
Free gifts can immediately be spent as cash in-store, creating a win-win for everyone in the community.

"Retail has changed dramatically with the widespread adoption of e-commerce, but something has been missing for small businesses at the local level," said Seth Levine, Founding Partner, Foundry Group. "Nift is providing a way for merchants to deliver the experiences customers want, while fostering a healthy ecosystem. The success of the platform illustrates the impact it's already having in strengthening these businesses and revitalizing communities. Customers are spending over three-times the value of their gifts, which makes the system more powerful than any other advertising medium available, including Facebook and Google."
Nift was founded by Elery Pfeffer, a Harvard data scientist whose previous company, Pursway, helped Fortune 500 companies identify social influencers. Nift's platform has been developed over three years by leading data scientists from MIT, including Chief Scientist, David Parkes, who is the co-director of Harvard's Data Science Initiative. The rest of the executive team is comprised of experts from companies like TripAdvisor and Nokia, with over 100 years of combined experience in brand building and digital consumer experience.
About Nift:
Nift is a community of businesses using "neighborhood gifts" to promote one another and power local economies. Developed in collaboration with local merchants, Nift uses machine learning to match neighborhood businesses with the right local customers, getting them to walk through the door. Founded in 2014 in Boston, Nift has raised $16.5M in funding from Spark Capital, Foundry and others. To learn more, visit www.GoNift.com.