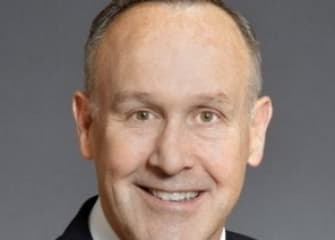 Timothy J. Healy
WASHINGTON--(BUSINESS WIRE)--Buchanan & Edwards Inc., an award-winning and fast-growing technology leader creating transformative solutions for government customers, announced today that Timothy J. Healy has joined the company as its new director of national security. Healy, a veteran of the Marine Corps who also served our nation for more than 25 years in various roles within the Federal Bureau of Investigation, brings Buchanan & Edwards additional insight into federal law enforcement and defense environments as well as expertise in cybersecurity, intelligence, counterterrorism, and federal and international law enforcement. In his new role, he will be responsible for growing Buchanan & Edwards' customer relationships within law enforcement, homeland security and defense markets.
"We are excited to have Tim join our team in this important new role to lead growth for our company in all areas of national security," said Dennis Kelly, president and CEO of Buchanan & Edwards. "We are confident that Tim's extensive career experience and overall knowledge of security and operations will help further our support of federal customers throughout the national security community."
Healy has more than 35 years of experience in the federal government and government contracting industries. Healy had a prestigious career at the FBI, where he worked for nearly three decades in a career that began as a special agent and advanced to roles that included deputy assistant director of the Directorate of Intelligence and director of the Terrorist Screening Center. Prior to joining Buchanan & Edwards, Healy was president of a Herndon, Virginia-based government contractor serving the Department of Defense, the Department of Homeland Security, and federal law enforcement and intelligence communities with support in the areas of security strategy, operations, logistics, information technology and cybersecurity.
For his honorable achievements during his career with the FBI, Healy received the FBI Director's Award for Outstanding Information Management and the Attorney General's Award for Exceptional Service.
About Buchanan & Edwards
Since 1998, Buchanan & Edwards Inc. has served as a trusted partner on missions of vital importance to our customers, the nation and the world. Our experience in the civilian, defense, intelligence and law enforcement markets combined with our expertise in data analytics, cyber intelligence, operations support, cloud migration and digital services enable us to anticipate change and deliver tomorrow's solutions today. For additional information, please visit our website at www.Buchanan-Edwards.com.