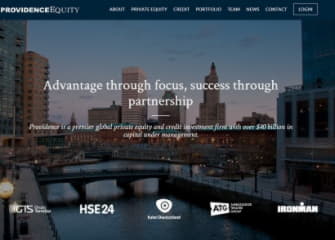 BOSTON, Feb. 12, 2018 (GLOBE NEWSWIRE) -- Jobcase, the social platform for the future of work, announced that it closed its Series A-1 funding round with an additional $11.5 million, led by Providence Equity Partners. This is on top of $7 million in Series A funding led by Savano Capital Partners, bringing the total raised in 2017 to $18.5 million.
"Jobcase operates based on one core mission - empowering people in their worklife. The strides the company is making in the employment space are creating lasting impact for its 80 million members," said Mark Hastings, Managing Director of Providence Equity Partners. "We want to help Jobcase rapidly move the needle as they continue providing unmatched value for today's workforce."
The company is helping prepare members and employers for the future of work - a future where numerous employers, frequent job changes, and more contract and part-time work is the norm - by providing both the community and tech-backed tools, like blockchain, that future workers and employers will need to thrive.
"Jobcase helps people take charge of their work-lives, providing members with invaluable connections on a platform informed by machine learning," said Fred Goff, CEO of Jobcase. "The support of a great partner like Mark Hastings & Providence Equity Partners enables us to even further accelerate our considerable growth rate so that Jobcasers can likewise accelerate the benefits of corresponding network effects. We look forward to a great partnership that will benefit not just American workers, but the global workforce as well."
About Jobcase
Jobcase, builders of technology and community to empower America's workforce, is one of the Boston area's fastest growing technology companies. Jobcase provides one place to manage all things job-related, including access to the knowledge, connections and wisdom of over 80 million registered members. Jobcase is an industry affiliated partner of MIT's Computer Science and Artificial Intelligence Laboratory, CSAIL, and Jobcase technology also powers over 100 job sites in the Jobcase Network. For more information, visit www.jobcase.com.
About Providence Equity Partners
Providence Equity Partners is a premier global asset management firm with $50 billion in assets under management across complementary private equity and credit businesses. Providence pioneered a sector-focused approach to private equity investing with the vision that a dedicated team of industry experts could build exceptional companies of enduring value. Since the firm's inception in 1989, Providence has invested in more than 160 companies and is the leading equity investment firm focused on the media, communications, education and information industries. Providence is headquartered in Providence, RI and also has offices in New York, London, Hong Kong, Singapore and New Delhi. For more information, visit www.provequity.com.