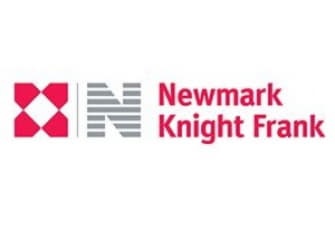 Newmark Knight Frank (NKF) is pleased to announce that it has expanded its Global Workplace Strategy and Human Experience team by hiring eight industry leaders and management consulting professionals who will operate in key metro areas across the United States, including: Atlanta, San Francisco, Los Angeles, New York, Chicago, and Washington DC. Workplace strategy consulting has become a strategic differentiator in the commercial real estate industry, and a professional service that corporate tenants are demanding in ever-increasing frequency.
NKF's Global Workplace Strategy and Human Experience practice will be led by Roy Abernathy, an industry veteran and market-recognized expert, who recently joined the company after several years at Savills Studley. Abernathy will be responsible for expanding and leading a national team of consultants whose primary focus will to be to provide occupier clients with innovative workplace solutions, resources and expertise as standalone consulting services as well as integrated with other real estate services delivered by NKF's brokerage and Global Corporate Services client account teams.
"We are eager to get to work and leverage our team as well as all of the services provided by NKF," said Abernathy. "Enhancing the human experience is at the center of our workplace approach. Using workplace to tailor environments where employees want to come to work, participate and perform, we help our clients engage the workforces of today and tomorrow."
Under Abernathy's leadership, the practice service offerings will focus on the following core capabilities:
- Workplace Strategy – helping clients understand how they use space today and how new ways of working can reduce cost, improve performance, and enhance attraction and retention of top talent
- Occupier Services – helping clients forecast changes in the workforce, find the right location, create workplace standards, and tailor the workplace to suit the organization
- Change Management – helping clients migrate to new ways of working that align with organizational goals and engage the workforce
- Workplace Wellbeing – helping clients create top performing workplaces that drive employee health, happiness, innovation and creativity
- Environmental Branding – helping clients showcase and support their organizational culture, brand and competiveness
- Development and Visualization – helping clients visualize and communicate opportunities that do not currently exist in a way that brings the workplace opportunities to life
NKF's Global Workplace Strategy and Human Experience practice now consists of 12 core team members, including seven that recently joined NKF from Savills Studley, that will operate under Abernathy's direction. The new team will work in an integrated fashion with NKF's growing Global Corporate Services platform, offering full-service business and real estate solutions services.
"As our industry shifts from a focus on simply acquiring space to strategically creating place, workplace and workforce experience is more critical than ever," said Craig Robinson, leader and CEO of NKF's Global Corporate Services practice. "We are thrilled to welcome our new Workplace and Human Experience team, which will help ensure that our clients have the thought-leadership and solutions needed to lead in their respective industries."
"Roy and his team will compliment and augment our existing industry-leading Global Corporate Consulting practice, and our ability to holistically address complex business problems across multiple industry verticals and asset types," said Bob Hess, vice chairman of NKF's Global Corporate Services Consulting practice.
About Newmark Knight Frank
Newmark Knight Frank (NKF) is one of the world's leading commercial real estate advisory firms. Together with London-based partner Knight Frank and independently-owned offices, NKF's 15,000 professionals operate from more than 400 offices in established and emerging property markets on six continents.
With roots dating back to 1929, NKF's strong foundation makes it one of the most trusted names in commercial real estate. NKF's full-service platform comprises BGC's real estate services segment, offering commercial real estate tenants, landlords, investors and developers a wide range of services including leasing, corporate advisory services, consulting, project and development management, property and corporate facilities management services, valuation and advisory services, and capital markets services provided through its NKF Capital Markets brand. For further information, visit www.ngkf.com.
NKF is a part of BGC Partners, Inc., a leading global brokerage company servicing the financial and real estate markets. BGC's common stock trades on the NASDAQ Global Select Market under the ticker symbol (NASDAQ: BGCP). BGC also has an outstanding bond issuance of Senior Notes due June 15, 2042, which trade on the New York Stock Exchange under the symbol (NYSE: BGCA). BGC Partners is led by Chairman and Chief Executive Officer Howard W. Lutnick. For more information, please visit www.bgcpartners.com.