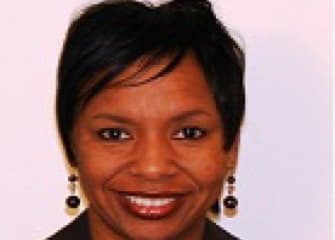 Michelle Becote-Jackson
The Y in Central Maryland is pleased to announce the expansion of its senior leadership team with the promotion of Michelle Becote-Jackson to Chief Social Responsibility Officer (CSRO) and the hiring of Bertram L. Lawson II as Senior Vice President, Operations, and Rob Gray as Vice President, Operations and Property Management.
Becote-Jackson will take on a newly created role as CSRO and provide strategic leadership in defining and advancing the Y's social responsibility initiatives both in the community and across the organization. Working with both the Y leadership and Board of Directors, she will help ensure the Y's mission is being fulfilled and that diversity, inclusion, supporting responsible public policies, volunteerism and creating real impact in the community are at the heart of the organization. Becote-Jackson is uniquely qualified for this new role with over a decade of experience leading the growth and innovation of the Y's youth development programs.
Becote-Jackson is deeply committed to advocacy work related to youth, diversity and inclusion, and serves as Vice Chair on the State of Maryland Advisory Group on Juvenile Justice, as well as on the board of CASA (Court Appointed Special Advocates) Baltimore.
"Since joining the Y, Michelle has made a tremendous impact in every area, particularly our youth development work," said John Hoey, President and CEO of the Y in Central Maryland. "Her work in this new role will ensure that we are able to expand our reach and impact across this increasingly diverse and complex community."
A Baltimore native and graduate of Paul Laurence Dunbar High School, Becote-Jackson earned a B.A. in Computer Science and Business from Goucher College, and an M.S. in Business from Johns Hopkins University.
Lawson's 20-year career at the Philadelphia Freedom Valley Y has spanned operational, membership, grant delivery, partnership, fundraising and program development work. Most recently, he directly supervised six executive directors and three association department heads and was responsible for a budget portfolio exceeding $32 million. In his role as Senior Vice President, Operations, Lawson will provide operational leadership for the Y's Baltimore City health and wellness operations, Baltimore County swim centers, mentoring, school partnerships and camp programs.
Lawson is a native of North Philadelphia and received his bachelor's degree from Lincoln University.
Gray has served in leadership roles in Louisville, Nashville and most recently Tampa throughout his 31-year Y career. He brings extensive operational, membership, program, fundraising, board development and property management experience to the Y in Central Maryland. In his role as VP, Operations and Management, Gray will provide operational leadership for the Dancel Y in Ellicott City and for the Y in Catonsville and serve as the Dancel Y's senior leader. He will also oversee all of the Y's property management functions.
Our Mission:
The Y in Central Maryland is a charitable organization dedicated to developing the full potential of every individual through programs that build healthy spirit, mind and body for all.
Our Commitment:
At the Y, we are committed to providing family-oriented, affordable, high quality programs.
A cause driven organization with three areas of vital focus:
For Youth Development: nurturing the potential of every child and teen
For Healthy Living: improving our community's health & well-being
For Social Responsibility: giving back and providing support for our neighbors

The Y is a place for everyone. People of all races, ages, faiths, gender, abilities, backgrounds and incomes are welcome and financial assistance on a sliding scale is available to those who would otherwise be unable to participate.
Our Values:
Caring, Honesty, Respect and Responsibility
More information can be found at www.ymaryland.org.