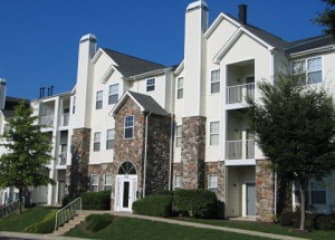 KING OF PRUSSIA, Pa.--(BUSINESS WIRE)--Morgan Properties, a real estate investment and management company, announced today that it has acquired a $277.5 million, four-property portfolio consisting of 2,729 units located in the suburban Maryland-D.C. Corridor from Rockpoint Group. The acquisition, called the NOAH Portfolio, includes Carriage Hill, Charlesmont, Gwynn Oaks, and Princeton Estates. Morgan Properties also recently acquired Parkview at Collingswood, a 1,030-unit, mid-rise apartment community in Collingswood, New Jersey. These acquisitions come on the heels of three other recent transactions closed by Morgan Properties. This brings the Company's total multifamily investments during this year to $1.2 billion and over 8,600 units. Morgan Properties' recent transactions include the following:
Rolling Road Portfolio, a 1,979-unit apartment portfolio in the Baltimore Metro Region
Montgomery Manor, a 264-unit apartment community in Montgomery County, PA
Mark Center Portfolio, a six-property, 2,664-unit apartment portfolio in Alexandria, VA
Parkview at Collingswood, a 1,030-unit apartment community in Collingswood, NJ
NOAH Portfolio, a 2,729-unit apartment portfolio located in the suburban MD-D.C. Corridor
Morgan Properties has achieved its ambitious acquisitions goal of purchasing over $1 billion in real estate assets in 2017. This year marks the Company's second largest year of total acquisition volume since 2007. Morgan Properties has acquired 18 apartment communities and over 8,600 units this year and has closed on all the deals it has been awarded. To support these assets, the Company has hired 180 new employees.
Since its inception in 2011, Morgan Properties JV has been one of the most active investors in the Mid-Atlantic and Northeast Region, and has acquired more than $3 billion of multifamily investments and 23,000 units. The Company has a proven track record of creating value for its investors through value-add repositioning, rehabilitation, and professional management expertise. Given its impressive growth in scaling the platform, Morgan Properties JV has more than doubled Morgan Properties' existing portfolio.
"Morgan Properties' growth has been tremendous this year. We have closed five transactions in four states with three capital partners. Our Company is uniquely positioned to scale our platform and leverage off our strong capital relationships. Our operations and facilities teams excel at implementing our value-add repositioning strategies and generating operational efficiencies. We have emerged as a major player in the multifamily industry. Morgan Properties prides itself on not only getting bigger, but also getting better as we continue to grow our business," says Jonathan Morgan, President of Morgan Properties JV.
Over the last five years, Morgan Properties' portfolio holdings in the Maryland-D.C. Corridor have grown from 4,300 units to 24,000, making it the largest multifamily owner/operator in the state of Maryland. Following the acquisition of Parkview at Collingswood, one of the largest apartment communities in southern New Jersey, Morgan Properties also became the largest multifamily owner/operator in the state of New Jersey. The Company recently expanded its talent pool significantly and surpassed 1,100 employees, in large part due to the Company's massive growth in these regions over the last several years.
"We want to remain quick and nimble as we continue to grow our investment portfolio. While we run our business with the infrastructure, systems, and sophistication of a REIT, we also pride ourselves on our entrepreneurial spirit. Whenever we buy an apartment community we always need to know the assets better than the sellers to add value. We look forward to having another big year in 2018," says Jason Morgan, Senior Vice President of Acquisitions and Capital Markets.
As a best-in-breed class B multifamily owner/operator, Morgan Properties owns and manages over 45,000 units in ten states throughout the country. The Company targets class B, multifamily assets in infill, high-barrier-markets where its operational expertise can quickly add value for its investors and residents.
About Morgan Properties
Established in 1985 by Mitchell Morgan, Morgan Properties is a national real estate investment and management company headquartered in King of Prussia, Pennsylvania. Morgan Properties and its affiliate, Morgan Properties JV own and manage a multifamily portfolio comprised of 150 apartment communities and over 45,000 units located in ten states, primarily in the Mid-Atlantic and Northeast Region. Morgan Properties is currently the 22nd largest apartment owner in the country. The Company prides itself on its quick decision-making ability, strong capital relationships and operational expertise.
Learn more at www.morganproperties.com.