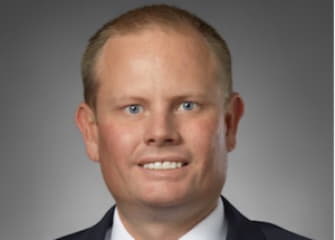 Steve Hovland
According to the Bureau of Economic Analysis second estimate of GDP, the economy grew at an annualized rate of 3.3 percent in the third quarter. The gain is the highest since 2014 and suggests the economy is absorbing fiscal tightening by the Fed. Despite consecutive quarters of 3 percent growth, it's unlikely the trajectory of interest rate hikes will change significantly. Future Fed Chairman Jerome Powell strongly implied the Federal Open Market Committee would stay the course after he takes the helm early next year. Nonetheless, the Fed should have some slack when setting the pace of a balance-sheet drawdown.
Healthy economic growth and elevated retail spending on Black Friday and Cyber Monday could prove to be a boon for the economy. Early estimates indicate retail sales jumped 17 percent year over year to $6.6 billion, according to Abode. A surge in spending this holiday season is a good indication that consumers are confident about their current and future prospects. In fact, consumer sentiment is at the highest level since 2004 according the University of Michigan's index.
For single-family rental home investors, a healthy local economy bodes well for the prospect of rent hikes. Buyers looking to get into the real estate investment market can still acquire properties at attractive yields. Freddie Mac's weekly survey has shown average 30-year rates below the 4 percent threshold since mid-July. Although investors generally pay 50 to75 basis points above the owner-occupied rate, investors can secure agency loans before the Fed raises rates in December and again in early 2018. We expect three rate hikes next year, and appointed Chairman Powell sent a clear signal that rates will rise in the mid-December meeting. High equity prices and a potential bond bubble will encourage investors to consider long-term real estate acquisitions as a portfolio diversification play well into the New Year.
About HomeUnion
HomeUnion is an online real estate investment management firm. Based in Irvine, Calif., it provides all the services needed for individuals to invest remotely in rental properties. The company uses a combination of research and proprietary analytics to incorporate data on over 110 million homes and 200,000 neighborhoods into their database, and then delivers its solutions to an on-the-ground infrastructure that currently serves six locations. HomeUnion's role spans the lifecycle of the investment transaction: identifying sound investments, handling all aspects of acquisition, maximizing income, protecting asset value, and selling the asset when the time comes.