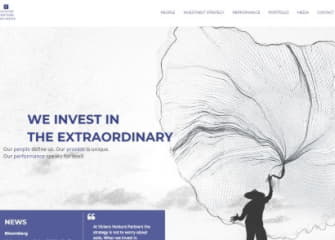 International investment in Chinese digital education steps up again as ALO7, China's premier English language learning product and services provider, receives $37.5 million in D-round financing. The announcement of the financing capped off the Beijing Learning Conference this month, and is another example of the explosive growth and potential of China's digital English language learning marketplace, currently valued at $969 million.
Legend Capital led this round of financing, with GuoHe Capital and UG Investment joining as co-investors. C-round investors Qualcomm, New Oriental, and Vickers Venture Partners also contributed again. Mr. Li Jiaqing, Legend Capital's Managing Director, said, "ALO7 has done a great job in developing curricula, creating a wealth of content, constructing an integrated framework, and managing their business processes. ALO7 values the important role of technology in the innovation process of educational services. In addition, we strongly support and recognize the importance of 'dual teaching' because the expansion and promotion of the teacher's ability itself is also very helpful in solving the problem of inadequate and uneven distribution of educational resources."
James Shen, vice president of Qualcomm Venture Partners and managing director of Qualcomm Ventures, cited his reasons for the investment: CEO Dr. Pengkai Pan's dedication to education, shown by his choosing to leave MIT to return to China to found ALO7; the excellent ALO7 management team; the innovative educational philosophy; the cutting-edge technology that seamlessly manages online and offline interactions between students, teachers, parents, and school administrators; and the company-wide commitment to quality learning for Chinese children.
Dr. Pan noted that, "ALO7 has always believed that technology is the engine of business. This financing will be used to hire a large number of highly-skilled technical engineers to accelerate a dual upgrade of our products and services." ALO7 creates a fully-immersive English ecosystem to address the needs of four core educational users: students, teachers, parents, and principals. Using smartphones, tablets, and PCs, users can smoothly access AI-driven interactive materials, in-depth reports on student progress, an online learning platform, and adaptive testing based on big data.
Eager to learn more about ALO7's newly-upgraded suite of mobile applications and its long-distance tutoring business, more than 3,000 guests from China and abroad attended the Beijing Learning Conference. These guests were representatives of ALO7's more than 1,000 educational partners located in every Chinese province, which contribute more than 15 million registered users of the company's software. One of the pioneers of blended learning in China, ALO7 has become the dominant long-distance English tutoring company in the business-to-business market since formally entering this red-hot field in 2016.
ALO7 is surging ahead in other areas as well. This year ALO7's primary-school digital courseware and textbook series, Genius English, earned a nod as a CODiE finalist for the "Best Worldwide English Language Learning Solution." ALO7 is the first and only educational company from China that has been named a CODiE finalist. Following the success of Genius English, the company introduced Wise English, a program for middle schools, at the conference.
Formerly known as Saybot, ALO7 was founded in the United States in 2004 by MIT PhD Pengkai Pan and his mentor, digital-media guru Nicholas Negroponte. In 2010, ALO7 joined the K12 English education market, focused on providing high-quality teaching products and services to schools. "It's a meaningful goal to improve education through products, services and content," stated Pengkai Pan, the founder and CEO of ALO7. "ALO7 has the can-do spirit and confidence. We improve our products every day for new and better education."