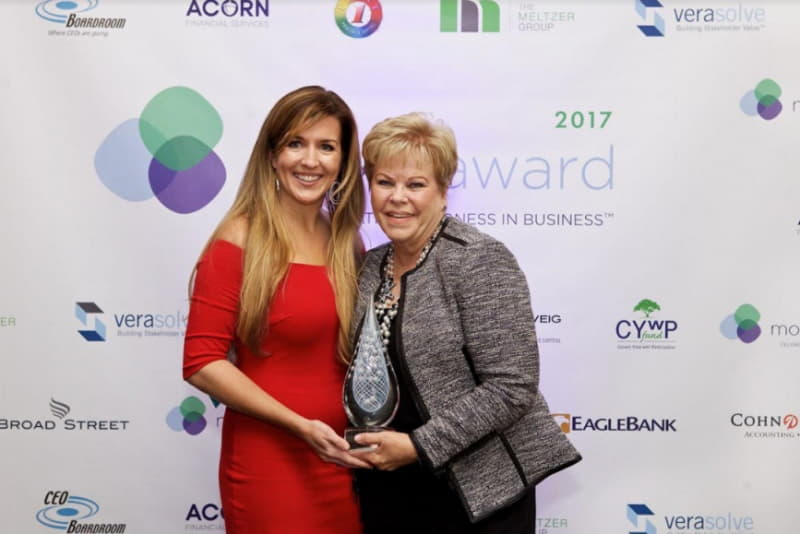 Capitol Concierge, the nation's first provider of concierge services for corporate, commercial and residential properties, is pleased to announce that it won the 2017 Moxie Award for Business Services.
The Moxie Award program honors the accomplishments and achievements of growing businesses, nonprofits and associations in the D.C. metro community. Organizations are recognized for having demonstrated boldness and innovation as an integral part of their growth strategy.
"I want to congratulate our team for enabling us to be named among the boldest and most innovative organizations in the D.C. metro community," said Lynda Ellis, CEO of Capitol Concierge. "I am honored that Capitol received this prestigious award that recognizes our commitment to staying at the forefront of the concierge industry."
Winners were recently announced at the 2017 Moxie Award celebration on November 8at the Ritz Carlton in Tysons Corner.
"We hosted a sold-out crowd of D.C.'s boldest in business to celebrate the inaugural group of Moxie Award winners," said Katie Jordan, the Moxie Award executive co-chair.
A complete list of winners can be found at https://moxieaward.com.