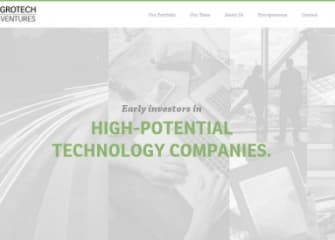 Stardog Union, leading provider of Enterprise Knowledge Graph technology, today announced it has closed a $6 million Series A funding led by Grotech Ventures with participation from existing investors Core Capital and Boulder Ventures. Since raising its seed round in July 2016, Stardog has more than tripled revenue and secured some of the most recognizable names in the Fortune 500 as customers, further establishing its position as the leading enterprise knowledge graph.
Stardog allows enterprise customers to query across an increasingly disparate, heterogeneous, and massive array of siloed data, regardless of structure, with high flexibility and reusability. This uniquely positions Stardog to unify all of an enterprise's data sources at an infrastructure level, while allowing customers to begin with specific use cases and evolve over time as more data sources are added.
"Stardog is uniquely solving the largest unsolved problem in enterprise IT: data silos. They've generated substantial traction including some truly amazing logos despite having raised very little capital and having done no marketing to date," said Steve Fredrick, Grotech Ventures.
Kendall Clark, CEO and Co-Founder, Stardog added, "We had an incredible year of growth and are excited to have Grotech as a new partner to accelerate further."
As part of the financing, Steve Fredrick of Grotech Ventures has joined the board of directors. For more information on Stardog or to request a download of the platform, please visit http://www.Stardog.com
About Stardog Union
Stardog is an enterprise knowledge graph platform that allows customers to query massive, disparate, heterogeneous data regardless of the structure with a simplicity of implementation. Stardog's enterprise customers include Fortune 500 companies in the finance, healthcare, life sciences, energy, media, and government industries. The company is headquartered in Arlington, Virginia. Stardog is a privately held, venture-backed company. For more information, please visit http://www.Stardog.com.
About Grotech Ventures
Founded in 1984, Grotech Ventures is a leading early investor in high-potential technology companies. Grotech seeks innovative, early-stage investments across the IT landscape and continues to invest and add value throughout the life cycle of each portfolio company. The firm has a strong combination of financial backing, industry relationships, and deep domain and operational expertise to accelerate growth. With more than $1 billion in committed capital, Grotech supports early-stage companies through investments starting at $500,000. For more information, visit http://www.grotech.com.
About Core Capital
Core Capital is a venture capital firm headquartered in downtown Washington, DC with approximately $400 million under management across three funds. Core Capital invests in early stage (typically initially investing in the seed or Series A rounds) companies developing or incorporating disruptive, "core" technologies in high-growth technology sectors. The firm's focus is on companies in enterprise software with particular emphasis on cloud, cybersecurity, data analytics, and mobile, led by seasoned entrepreneurs. For more information, visit http://www.core-capital.com.
About Boulder Ventures

Founded in 1995, Boulder Ventures invests in experienced serial entrepreneurs and their teams building technology and life science companies in Colorado and the Mid-Atlantic region. The firm's portfolio companies in software, networking, data storage, drug discovery and tools, and technology-enabled services, are industry leaders through superior management, market vision, and differentiated products. Boulder Ventures has embraced this focused approach to successful venture capital investing for more than twenty years, raising six venture capital partnerships totaling more than $350 million in committed capital. For more information, visit http://www.boulderventures.com.