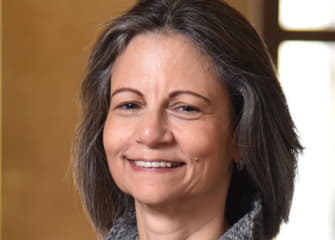 Lynn B. Sassin
The law firm of Gordon Feinblatt LLC is pleased to announce that Lynn B. Sassin has been named the 2018 Baltimore "Lawyer of the Year" in Trusts and Estates by The Best Lawyers in America®.
Lynn is Chair of Gordon Feinblatt's Trusts & Estates Practice Group. Lynn counsels individuals, families and businesses on estate planning and the development and implementation of personal and philanthropic goals. She also advises personal representatives and trustees on all aspects of fulfilling their fiduciary responsibilities. Lynn focuses her practice on estate and tax planning, the drafting of wills and trusts, estate and trust administration, family and business succession planning, charitable planning, and estate and trust related litigation.
A single lawyer in each specialty of law in each major city is honored as the "Lawyer of the Year" by The Best Lawyers in America®. The 2018 edition of The Best Lawyers in America®, published annually by Woodward/White, Inc., is based on more than 5.5 million detailed evaluations of lawyers by their peers.