The Y in Central Maryland is pleased to announce the addition of Stephanie Baker, Auburn Bell, David DiPietro, Robert Kasdin and Barry Williams to its volunteer Board of Directors.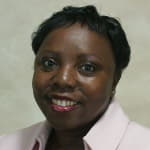 Baker is vice president, insurance services at The Baltimore Life Companies. A 15-year insurance industry veteran, she is a member of the Life Office Management Association (LOMA) Operators Leader Roundtable and Insurance Services II Committee. She has attained a Six Sigma Yellow Belt Certification and a LOMA Associate Customer Service designation. In addition to her Y Board service, she also volunteers for the United Way Women United, Big Brothers Big Sisters at the Y Advisory Committee and Habitat for Humanity.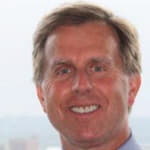 Bell has worked at Legg Mason for 13 years in several capacities. In his current role as a managing director, he oversees several aspects of the firm's corporate marketing efforts, including market research/intelligence, sports marketing ventures and sponsorships, and its Charitable Foundation. He also serves as an adjunct professor at Loyola University Maryland's Sellinger School of Business. Bell's previous non-profit board experience includes Learning Inc., Arts Education in Maryland, The Vestry of The Church of the Redeemer and The Johns Hopkins Carey Business School Dean's Advisory Board. He holds a MBA from Johns Hopkins.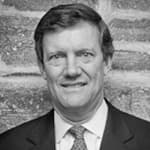 DiPietro joined Greenspring Associates as a venture partner and was named portfolio director in 2016. He also serves as a director of JMP Group Inc., a publicly traded investment bank. DiPietro previously served as the president of Signal Hill Capital Group, where he initiated and oversaw the firm's institutional equities business as well as its venture capital and private equity coverage initiatives.He is a member of the board of directors at Garrison Forest School and Maryland Horse Breeders Association. DiPietro earned a BA from Haverford College and a MBA from the Amos Tuck School of Business at Dartmouth College.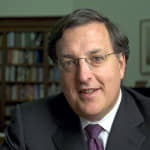 Kasdin is senior vice president and chief operating officer for Johns Hopkins Medicine. He previously served as senior executive vice president at Columbia University in New York. Kasdin serves on a number of boards, including National September 11 Memorial & Museum at the World Trade Center, Apollo Commercial Real Estate Finance, and Harbor Funds. He is also a member of the Council on Foreign Relations. Kasdin graduated from Princeton University and Harvard Law School with a Juris Doctor Degree.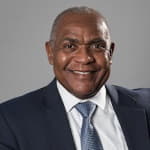 Williams serves as the director of the Baltimore County Department of Recreation and Parks. Williams previously had a long tenure in the public school systems working in a variety of positions, including principal and Area Executive Officer.He sings with the Concert Artists of Baltimore Symphonic Chorale and serves as the board chairman. His non-profit experience also includes the Baltimore Area Council Boy Scouts, Workforce Investment Network and the Baltimore County Chamber of Commerce. He graduated from the University of Maryland and from Loyola with a Master of Education degree.
Our Mission:
The Y in Central Maryland is a charitable organization dedicated to developing the full potential of every individual through programs that build healthy spirit, mind and body for all.
Our Commitment:
At the Y, we are committed to providing family-oriented, affordable, high quality programs.
A cause driven organization with three areas of vital focus:
For Youth Development: nurturing the potential of every child and teen
For Healthy Living: improving our community's health & well-being
For Social Responsibility: giving back and providing support for our neighbors

The Y is a place for everyone. People of all races, ages, faiths, gender, abilities, backgrounds and incomes are welcome and financial assistance on a sliding scale is available to those who would otherwise be unable to participate.
Our Values:
Caring, Honesty, Respect and Responsibility
More information can be found at www.ymaryland.org.