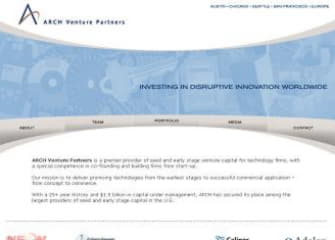 LifeMine Therapeutics today announced the closing of a $55 million Series A financing. The round was led by WuXi Healthcare Ventures with an investor syndicate comprised of Foresite Capital, GV (formerly Google Ventures), Arch Ventures, Boyu Capital, Blue Pool Capital, MRL Ventures Fund, and Alexandria Venture Investments. LifeMine is the first company to massively scale the genomic discovery of powerful new drugs from eukaryotic microbes by combining genomics with artificial intelligence and synthetic biology. The company has hacked a code of biologic function hidden in biosynthetic genes that enables the rapid discovery of drugs for previously untargetable disease drivers.
"My life's passion has been to discover new treatments that address formidable challenges holding back modern medicine and for major, complex diseases," said Gregory Verdine, co-founder, president and chief executive officer, LifeMine Therapeutics. "The fungal biosphere is full of answers to these outstanding questions in the form of powerful, bioactive small molecules that engage human targets not previously targeted by conventional drugs. Despite their promise, these fundamentally innovative medicines proved difficult and time-consuming to discover by traditional means, leaving the industry in search of a technological solution."
Added Verdine, "Our genomically-enabled drug discovery engine is precisely that solution, dramatically accelerating the search for nature's breakthrough drugs. LifeMine has already begun to deliver a pipeline of medicines that promise to profoundly impact human health."
In association with the financing, LifeMine Therapeutics has appointed to its board of directors: Edward Hu, founding partner, WuXi Healthcare Ventures; James Tananbaum, founder and CEO, Foresite Capital; Krishna Yeshwant, general partner, GV; Yanling Cao, managing director, Boyu Capital; and Rick Klausner, founder and director, Juno Therapeutics, GRAIL, and Mindstrong. Klausner will Chair the board. Verdine also serves on LifeMine's board.
"LifeMine has figured out how to tap into the power of evolution and accelerate the creation of new drugs that meet the greatest medical challenges of our day and those that have frustrated industry-wide attempts at solution," said Hu of WuXi Healthcare Ventures. "LifeMine is building an exciting company with the potential to dramatically improve human health and well-being by mining fungi to discover drugs that hit difficult targets. We are proud to have worked with the founders to launch the company and the investor syndicate that came together in this financing round will continue to aggressively support LifeMine's efforts."
Added Klausner of Juno Therapeutics, GRAIL, and Mindstrong: "LifeMine has the potential to eradicate diseases that were previously thought untreatable by current drug discovery technologies. I'm thrilled to be part of the team that will help guide LifeMine as it rapidly brings forward new treatments for some of the most complicated, insufferable diseases."
LifeMine is the brainchild of Verdine who, as a venture partner at WuXi Healthcare Ventures, led the founding team that brought the company from concept to reality. He is highly regarded for having moved seamlessly between roles as life scientist, entrepreneur, investor, and chief executive. Verdine is Erving Professor at Harvard University and Harvard Medical School and has founded multiple NASDAQ-listed biotech companies including Variagenics, Enanta, Eleven Bio, Tokai, Wave Life Sciences, and Aileron, and a private company, Gloucester Pharmaceuticals, acquired by Celgene in 2010.
To found LifeMine, Verdine teamed up in 2016 with co-founders WeiQing Zhou, entrepreneur-in-residence at WuXi Healthcare Ventures and chief operating officer at LifeMine, and Hingge Hsu, veteran venture capitalist and a senior adviser to WuXi Healthcare Ventures. The three raised a $5 million seed round for LifeMine, funded by WuXi Healthcare Ventures, and were then joined by Klausner as a co-founder in the lead-up to the Series A.
For more information on LifeMine Therapeutics and the company's unique approach to mining eukaryotic microbes to develop drugs for previously untreatable diseases, please visit www.lifeminetx.com.
About LifeMine Therapeutics
LifeMine Therapeutics is upending the standard paradigm for drug discovery by mining the biosphere to discover disruptively innovative drugs. The biotech company has built a first-of-its-kind genomically-enabled drug discovery platform that can rapidly develop new drugs from fungi. Co-founded in 2017 by academic scientist, biotech entrepreneur, investor, and chief executive Gregory Verdine, LifeMine aims to develop drugs for previously untreatable and significant chronic diseases. The Company is headquartered in Boston with additional offices in New York, and closed a Series A financing of $55 million in September 2017. For more information on LifeMine, please visit www.lifeminetx.com.