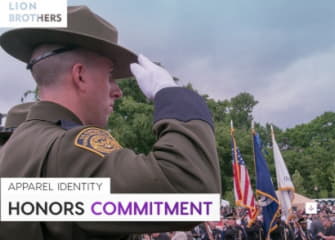 Credly, the leading digital credential platform, today announced $4.6 million in new financing, bringing the total amount raised to more than $7 million from investors including New Markets Venture Partners, University Ventures, Lumina Foundation, City & Guilds Group, and Lion Brothers. The investment reflects a growing focus on credential technology or "credtech" among employers grappling with widening skills gaps, education institutions preparing learners with skills required by the modern labor market, and job seekers eager to digitally share verified evidence of what they know and what they can do.
"Credly is leading an international movement to address the growing skills gap and to credential relevant skills and competencies with portable, digital, and verifiable records," said Mark Grovic, General Partner at New Markets Venture Partners, which led the recent financing round. "Credly enables an interoperable currency of skills that better connects a diverse workforce with employment opportunities based on demonstrated abilities."
A Video Conversation with Susan Ganz, CEO of Lion Brothers

Increased adoption of credtech, technology that allows verified skills and credentials to be presented in a secure, portable manner, has been fueled in part by a growing focus on skills-based hiring practices designed to increase the size and diversity of talent pools, as well as efforts to better identify and anticipate skills gaps within organizations. Professional associations, colleges and universities, and training organizations are also tapping credtech to make it easier to identify and validate individuals' skills learned on the job or in the classroom.
"Credtech is critical to connecting the pipeline between education and employment, and helping individuals turn their skills and competencies into currency they can leverage with employers globally," said Ryan Craig, Managing Director at University Ventures. "Credtech can plug into several aspects of talent management, including recruitment, promotions, employee recognition, professional development, and more. We are continuously impressed by Credly's innovative technology to serve these dynamic needs."
Through a partnership with the American Council on Education (ACE)'s CREDIT program, major employers including Walt Disney, KFC, AmeriCorps, and Jiffy Lube are using the Credly platform to help employees obtain academic credit for on-the-job training and to take ownership of portable and secure digital credentials they can carry with them as they advance along professional pathways.
Credly also recently expanded its international operations in partnership with UK-based Digitalme, a City & Guilds Group business, helping individuals and employers in the EU demonstrate and manage talent. Under the new relationship, Digitalme will help organizations who enable skills development to design and implement achievement and recognition systems using digital credentials issued through Credly.
John Yates, member of the Management Board of City & Guilds Group, added, "An individual's career opportunities and an organization's performance ambitions are better realized when both can see every skill. Digital credentials and badges are central to that vision. Credly is a pioneer and clear leader in the digital credentialing space, and we are pleased to further our work together with them through this investment and through Credly's partnership with Digitalme in Europe."
The funding follows other recent announcements including Credly being named as the first platform to be certified under the Open Badges Standard by the IMS Global Learning Consortium, and integrations with association management platform YourMembership, Canvas LMS, and assessment authoring platform Questionmark. Digital credentials are used by schools, training organizations, professional associations, and corporations to provide portable, digital, and verified evidence of achievements while engaging individuals as they progress along a learning or career pathway.
Susan Ganz, CEO of Lion Brothers said, "Since 1899, when Lion Brothers first began manufacturing embroidered patches, we've been keenly aware of how important it is for people to represent their skills, interests, and achievements as part of their professional and personal identities. Today we are excited to be bringing our expertise together with Credly, the market leader in digital credentials, to advance a unified approach to helping convey identity in every setting."
"Credtech has become a must-have solution for education and training providers as economic, social, and technological changes shift the way we seek, obtain, and communicate skills," said Jonathan Finkelstein, founder and CEO of Credly. "Credly is building a currency for the skills-based labor market, and this investment accelerates our team's progress toward empowering every individual with evidence of their achievements and helping organizations manage and showcase skills with more precision and better data."
About Credly
Credly is a leading digital credential service provider, helping the world recognize lifelong achievement with the most popular platforms for verifying, sharing and managing digital credentials and badges. The enterprise-class system allows organizations to officially verify skills and competencies; distribute portable and secure digital credentials and open badges; and gain actionable data and insights. Thousands of education institutions, industry associations, employers and workforce development programs use Credly to make achievements visible. http://www.credly.com.
About New Markets Venture Partners
New Markets Venture Partners is a venture capital firm that invests in and actively assists innovative education, information technology, and business services companies. The New Markets Team has decades of experience investing in and building high growth companies, maintains proprietary relationships with centers of innovation, and has particular domain expertise around technology and education. It prides itself on working to add value before, during and after the investment process. http://www.newmarketsvp.com
About City & Guilds Group
The City & Guilds Group's purpose is to help people, organisations and economies develop their skills for growth. Backed by a Royal Charter, the City & Guilds Group has more than 135 years' experience in making sure that people are prepared to contribute to successful businesses and thriving economies. The City & Guilds Group partners with more than 200 companies to develop the skilled workforces that they need, and invests in learning technologies to help people learn whenever and wherever they can. The City & Guilds Group is made up of City & Guilds, ILM, Kineo, The Oxford Group, Digitalme and e3Learning. Combined, the City & Guilds Group operates in over 100 countries, through 10,000 training centres, delivering qualifications in 26 different industries. http://www.cityandguildsgroup.com
About University Ventures
University Ventures (UV) is the only investment firm focused exclusively on the global higher education sector. UV pursues a differentiated strategy of 'innovation from within'. UV has the deepest respect for the missions and traditions of colleges and universities around the world and is confident that through innovation, these same institutions will be successful in fulfilling and expanding their missions. By partnering with top-tier universities and colleges and then strategically directing private capital to develop innovative programs of exceptional quality that address major economic and social needs, UV is setting new standards for student outcomes and advancing the development of the next generation of colleges and universities on a global scale. http://www.universityventures.com
About Lion Brothers Company

Founded in Baltimore in 1899, Lion Brothers Company Inc. is a world leader in apparel identity and badging systems for leading global brands and organizations. Wherever one goes throughout a day, Lion's products appear as identification on apparel and uniforms. From your favorite professional NFL, NBA, NHL and Major League Baseball sports teams to brand identity for membership organizations including the Girl Scouts of the USA and Boy Scouts of America, Lion designs and produces apparel identity and badging systems that create community, reward achievement and communicate brand values. http://www.lionbrothers.com