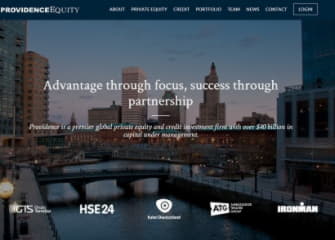 Pineapple Payments, a full-service provider of omni-channel payment processing technology solutions, today announced that it has secured a $35 million growth equity commitment from Providence Strategic Growth (PSG), the growth equity affiliate of Providence Equity Partners, a global private equity firm with more than $50 billion in assets under management. PSG is focused on middle market technology-enabled service companies and specialized payment enablement platform companies. PSG is the first institutional investor for Pineapple Payments. Terms were not disclosed.
Pineapple Payments brings versatile payment enablement technology and payment concierge services to merchants of all sizes in an ever-changing payment processing landscape. Pineapple targets B2B, B2G, and Integrated Software Vendors (ISV).
Pineapple Payments is led by CEO Brian Shanahan. Shanahan brings a strong payments pedigree to Pineapple, having spent 26 years in payments, building and exiting three different payments companies to NASDAQ as publicly traded companies, and founding a fourth in publicly-traded payments technology company CardConnect (acquired by First Data). He and his team are focused on delivering unique, integrated payment solutions to companies of all sizes with innovative technology and uncommon dedication to customer support.
Shanahan is supported by President Jon Halpern, who brings expertise in overall business and sales strategy as well as extensive entrepreneurship experience including work with SafePlace, AthleteTrax, and Innovation Works. Chief Financial Officer Jeremy Kaylor provides a breadth of financial and strategic experience both inside and outside of payments through his experience working at Goldman Sachs, DonorPro and PCG Capital. Chief Technology Officer Brian Gross has a proven track record developing and bringing payments focused technology to market, specifically through his work with AthleteTrax.
"We are very enthusiastic about partnering with such an accomplished, well-respected management team in a space where we also have extensive experience," said Marco Ferrari, Managing Director of PSG. "Pineapple has made considerable strides developing a compelling platform and differentiated offering. We look forward to partnering with Brian and his team to accelerate their growth."
"PSG is the logical partner for Pineapple because of its proven expertise in integrated payments and transaction processing," said Brian P. Shanahan, CEO of Pineapple Payments. "We currently have executed LOIs with three completely unique organizations that together serve 30,000 merchants and process 11 billion dollars annually. We believe these deals will allow Pineapple to leverage the best technology and product offerings in the industry to drive future growth by enhancing the merchant-facing payments experience. The future is very bright."
ABOUT PINEAPPLE PAYMENTS
Pineapple Payments is a Pittsburgh, PA based payment processing technology company that provides omni-channel payment acceptance tools for merchants of all shapes and sizes, from startups to large scale enterprises. From its innovative technology solutions to its proactive customer success team, Pineapple truly takes a fresh approach to payment processing. For more information about Pineapple Payments, please visit www.pineapplepayments.com.
About Providence Strategic Growth
Providence Strategic Growth Capital Partners L.L.C. ("PSG") is an affiliate of Providence Equity Partners L.L.C ("Providence"). Established in 2014, PSG focuses on growth equity investments in lower middle market software and technology-enabled service companies, primarily in North America. Providence is a premier, global asset management firm with more than $50 billion in capital under management across complementary private equity and credit businesses. For more information on PSG, please visit www.provequity.com/private-equity/psg and for more information on Providence Equity, please visit www.provequity.com.