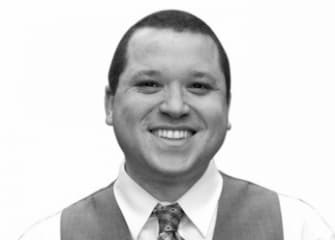 Fagan Harris
Click here for Part II & Part III
Advocating for innovation, equity, and racial justice in Baltimore
Fagan Harris is the CEO of Baltimore Corps. Founded in 2013, Baltimore Corps seeks to advance social innovation, equity, and racial justice in Baltimore by connecting talented individuals to opportunities within the social impact sector. To accomplish its mission, the organization runs fellowships, conducts placement services, and provides awards and supports to social entrepreneurs. Baltimore Corps' programs focus on development, networking, and making an impact, with its Fellows and Awardees including artists, social workers, city planners, community coordinators, and many others.

EDWIN WARFIELD: How does Baltimore Corps fit into the overall service movement happening in Baltimore?
FAGAN HARRIS: Baltimore Corps is 100% aligned and shares an affinity with the service movement writ large. What we do at Baltimore Corps is we work from the premise that, okay, if the Peace Corps and AmeriCorps really tapped into a desire and an impulse to do something meaningful for a period of time, what then would it look like to help young people invest their careers around something meaningful? And then, what would it look like to align that to the larger interest of a place, so that the workforce—a purpose-driven, mission-driven workforce—is not just moving the ball down the field for a period of time, but they're sustaining that over decades and they are working together and they are digging in and doing the hard work—to really move the needle on challenges like addiction or challenges on education and opportunity or challenges like jobs and the workforce? And so Baltimore Corps very much stands on the shoulders of giants in that way, but it's separate and distinct in that it's a pretty urgent solution for the workforce system that's oriented around full-time career opportunities in public service and social change.
Q. Tell us about the organization's mission.
A. We set out to build a fellowship program where we would attract the most talented, dynamic, committed leaders to go work in high-impact assignments across city government, the nonprofit sector, and social entrepreneurship. That initial cohort was 10 fellows. Today that fellowship cohort is between 40 and 50, but the organization itself is now doing that work on a continual basis, and we do that through our initiative called Place for Purpose. And in that way we're really growing our programmatic footprint. We are living up to that promise of Baltimore Corps serving as the front door to public service and social entrepreneurship careers here in Baltimore City.
To complement that, we've really put a stake down on the ground here in West Baltimore, where we're anchored, that we're making a commitment to fulfilling equity and entrepreneurship—that not only do we want to recruit and deploy an enormous array of talent to the opportunities in institutions that are around here today, but we want to dig in and work with next-generation social entrepreneurs, especially social entrepreneurs of color, to really rebuild Main Street here in our communities on the Westside.
You know, there's a quote by a social entrepreneur based out of New York, a man named Glenn Martin, that I just love. He says "people closest to the problem are closest to the solution." That's very much the spirit of the work we're doing with social entrepreneurs here in West Baltimore. There's so much genius, there's so much talent in this zip code and others like it—what does it look like for us to tap into that and to set a time horizon in a 10 and 20 years, and really grow the next generation of institutions that will hire Baltimore Corps fellows and staff and community for years to come?
Two dozen Baltimore Corps fellows deployed at the health department have played critical and instrumental leadership roles there to tackle the violence that occurs throughout many of our communities. This is the work of rolling out naloxone to tackle the addiction crisis that the city is currently confronting. This is the work, when we were experiencing the unrest and a lot of basic healthcare and services were interrupted and disrupted, of making sure that the elderly receive prescription drugs and that people got the support that they needed. What's particularly inspiring is that the health department shares our value of building future leaders, so not only are they doing that really important work today; many of them are no doubt are going to go on to become health commissioners and leaders in public health across our city for years to come.
Connect with Fagan on LinkedIn
Sponsored by:

Founded in 1969, KatzAbosch is one of the largest CPA and business consulting services in the Mid-Atlantic region. Our mission is to provide the highest quality accounting, tax, financial and management consulting services to our clients. We understand the needs and challenges of our clients and we have made it our obligation to create, grow and protect asset value. The experts at KatzAbosch offer a full service solution while maintaining a tradition of ethics and incorporating the latest technology and unique business practices. Excellence in an industry often begins with how those closest to the company—its clients and employees—feel about it. For these individuals, KatzAbosch is a place where people and businesses excel and prosper. Our advisors can meet all of your service needs including; Audit & Accounting, Business Valuation & Litigation Support, Consulting, Estate Planning & Administration, Financial Institution Services, Forensic Accounting & Fraud Examinations, State and Local Tax (SALT), Taxes & Planning.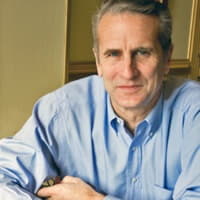 Edwin Warfield, CEO of citybizlist, conducts the CEO Interviews.
If you're interested in reaching CEOs, please contact edwin.warfield@citybuzz.co
Connect on LinkedIn