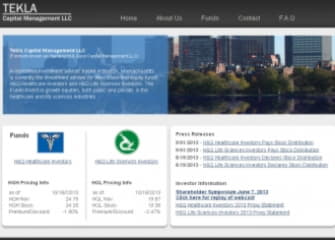 Milestone Pharmaceuticals Montreal, Canada, Inc., a clinical stage cardiovascular company, today announced the completion of a US$55 million Series C financing. The round was led by Novo Holdings A/S, and included new investors Forbion Capital Partners and funds managed by Tekla Capital Management, with significant participation from Milestone's existing investors Domain Associates, Fonds de solidarité FTQ, BDC Capital, Pappas Capital, and GO Capital.
The funding will be used to advance etripamil, the company's lead product, into Phase 3 development including the execution of pivotal and supportive clinical trials, the production of clinical and commercial supplies and pre-launch commercialization activities. Additionally, the funding will be used to expand the company's resources including select additional headcount and advisory support in strategic areas including Marketing and Medical Affairs. Etripamil is a novel, potent, short-acting calcium channel blocker developed as a fast-acting nasal spray that can be administered by the patient to terminate paroxysmal supraventricular tachycardia (PSVT) episodes wherever and whenever they occur. In May 2017, at the Heart Rhythm Society's 38th Annual Scientific Late Breaker Session, Milestone presented results from its Phase 2 trial (NODE-1) which showed that etripamil demonstrated statistically significant efficacy compared to placebo for the acute termination of PSVT induced in an electrophysiology laboratory.
"Following our successful Phase 2 study results, we have been actively planning for the progression of etripamil into the next phase of development to further evaluate its potential as the only patient-administered treatment for the acute termination of paroxysmal supraventricular tachycardia," said Joseph Oliveto, Milestone's President and Chief Executive Officer. "With financing in place by such seasoned and well-respected healthcare investors, Milestone is well positioned to advance and optimize this cutting-edge, novel approach for treating PSVT and potentially reduce the associated frequency of expensive emergency room visits and patient burden it causes each year."
In conjunction with this financing, joining Milestone's Board of Directors will be Nilesh Kumar, PhD, of Novo Ventures US Inc., which provides consulting services to Novo Holdings A/S, and Marco Boorsma, PhD, of Forbion Capital Partners. Daniel Omstead of Tekla Capital Management will be an observer to the Board of Directors.
"We are excited to join Milestone in the development of a novel approach for the treatment of PSVT," said Nilesh Kumar, Partner, Novo Ventures. "There is a significant unmet need in the treatment of this condition and, with strong Phase 2 data, we look forward to seeing etripamil progress in pivotal trials."
"We welcome colleagues from Novo, Forbion and Tekla to our existing investor group which supported Milestone through achievement of proof of concept in its Phase 2 program," said Didier Leconte, Senior Director Investments, Life Science, Fonds de solidarité FTQ. "We look forward to working together as Milestone builds future value and executes the Phase 3 plan."
About Etripamil
Etripamil is a novel, potent, short-acting calcium channel blocker developed as a fast-acting nasal spray that can be administered by the patient to terminate paroxysmal supraventricular tachycardia (PSVT) episodes wherever and whenever they occur. A Phase 2 clinical trial (NODE-1) was successfully completed in the United States and Canada. Information regarding the NODE-1 clinical trial may be found at www.clinicaltrials.gov (study identifier NCT02296190). Milestone is actively recruiting clinical sites for a Phase 3 trial of etripamil in the at-home setting enrolling patients with confirmed diagnosis of atrioventricular nodal reentrant tachycardia (AVNRT) and atrioventricular re-entry tachycardia (AVRT). Etripamil is not currently approved for the treatment of PSVT or for any other indication anywhere in the world.
About Paroxysmal Supraventricular Tachycardia
Paroxysmal supraventricular tachycardia is a condition that afflicts approximately 1.7 million people and results in over 600,000 healthcare claims in the US alone per year. During a PSVT episode, patients may feel palpitations while heart rate increases dramatically and can exceed 200 beats per minute. Although the condition is not life threatening, it causes great distress to the patient and often results in a visit to a hospital emergency room where the patient is usually administered intravenous drugs and monitored until the symptoms resolve.
About Novo Holdings A/S
Novo Holdings is a private Danish limited liability company wholly owned by the Novo Nordisk Foundation. The company is the holding company in the Novo Group, comprising Novo Nordisk A/S, Novozymes A/S and NNIT A/S, and is responsible for managing the Foundation's assets. In addition to being the major shareholder in the Novo Group companies, Novo Holdings provides seed and venture capital to development-stage companies, takes significant ownership positions in well-established companies within life science and manages a broad portfolio of financial assets. Read more at www.novoholdings.dk.
About Forbion Capital Partners
Forbion Capital Partners is a dedicated life sciences venture capital firm with offices in The Netherlands and Germany. Forbion invests in life sciences companies across the pharmaceutical as well as the medical device space. Its investment team has built an impressive performance track record since the late nineties with successful investments in over 60 companies. Forbion manages well over EUR 750M (USD 850M) across nine funds. Its investors include the EIF, through its European Recovery Programme (ERP), LfA and Dutch Venture Initiative (DVI) facilities and the KFW through the ERP - Venture Capital Fondsfinanzierung facility. Forbion also has a partnership with BioGeneration Ventures, who manage three separate seed and early stage funds focused on the BeNeLux.
About Tekla Capital Management LLC
Tekla Capital Management LLC is a registered investment adviser based in Boston, Massachusetts and is the investment adviser for four closed-end funds, Tekla Healthcare Investors, Tekla Life Sciences Investors, Tekla Healthcare Opportunities Fund and Tekla World Healthcare Fund. The Funds predominately invest in the securities of public and private healthcare companies.
About Domain Associates
Founded in 1985, Domain was one of the first venture capital firms to exclusively invest in the life sciences sector. Today, with more than $2.7 billion in capital raised, Domain has been a trusted partner in life sciences investing, helping more than 260 companies develop novel medical products to advance human health. Read more at www.domainvc.com.
About the Fonds de solidarité FTQ
The Fonds de solidarité FTQ is a development capital investment fund that channels the savings of Quebecers into investments. As of May 31, 2017, the organization had $13.1 billion in net assets, and through its current portfolio of investments has helped create and protect 186,440 jobs. The Fonds is a partner in more than 2,700 companies and has 645,664 shareholder-savers. Please visit www.fondsftq.com for more information.
About BDC Capital
A subsidiary of the Business Development Bank of Canada (BDC), BDC Capital offers a full spectrum of specialized financing and investment solutions to help Canadian entrepreneurs achieve their full growth potential. With more than $1.6 billion under management, BDC Capital takes a strategic, patient approach to nurture companies' development over the long term. BDC Capital's Healthcare Venture Fund invests in transformative Canadian companies that dramatically increase healthcare productivity by reducing healthcare costs while improving patient health and the experienced team invests in drugs, devices, diagnostics and digital health sectors.
About Pappas Capital
Founded in 1994, Pappas Capital invests exclusively in the life sciences sector - biotechnology, biopharmaceuticals, drug delivery, medical devices and related ventures - across the United States and Canada. Since 2014, three portfolio companies founded or co-founded by Pappas have been sold to large pharmaceutical companies: CoLucid Pharmaceuticals, bought in March 2017 by Eli Lilly for nearly $1 billion; Afferent Pharmaceuticals, for which Merck paid $500 million upfront and $750 million in milestones; and Lumena Pharmaceuticals, purchased by Shire for more than $300 million. For additional information, visit www.pappas-capital.com.
About Milestone Pharmaceuticals
Milestone, with headquarters in Montreal, Canada and a US subsidiary in Charlotte, NC, is a clinical stage drug development company focused on developing etripamil, a calcium channel blocker intended to provide fast-acting and short-acting treatment of PSVT episodes. For more information, please visit www.milestonepharma.com.