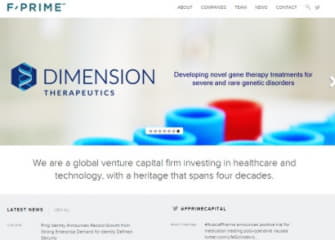 Menlo Therapeutics Inc. announced today that the company has raised $50M to advance development of serlopitant, a novel NK-1 receptor antagonist, as a once-daily oral treatment for pruritus (itch) associated with atopic dermatitis, psoriasis and prurigo nodularis and for treatment of refractory chronic cough. venBio led the financing and was joined by Novo Holdings A/S, Rock Springs Capital, Aisling Capital, and Bay City Capital as new Menlo Therapeutics investors in this Series C financing. All of Menlo Therapeutics' Series A and B investors also participated in the financing, including Vivo Capital, Presidio Partners, Remeditex, and F-Prime Capital.
Aaron Royston, MD, of venBio will join the Menlo Therapeutics Board of Directors. Dr. Royston commented on the financing, "Menlo Therapeutics' trials have helped to further elucidate the pathophysiology behind itch, and specifically the role of substance P and the NK1 receptor. Patients with debilitating itch represent a significant unmet medical need, as their primary treatment options are often only antihistamines and steroids. Serlopitant has shown the ability to reduce itch and was well tolerated in two phase 2 trials, and it has the potential to help treat millions of patients with pruritus."
Two Successful Completed Pruritus Therapy Phase 2 Trials:
Serlopitant is an investigational drug currently in development as a once-daily oral tablet for the treatment of patients with chronic pruritus. This funding round follows the successful completion of two phase 2 clinical trials: TCP-101 evaluated subjects with chronic pruritus from multiple underlying causes, and TCP-102 studied subjects with chronic pruritus associated with prurigo nodularis. Statistically significant and clinically meaningful reduction in pruritus was seen in each trial.
In the first completed phase 2 pruritus study, TCP-101, 257 subjects with chronic pruritus were enrolled in a multi-center, randomized, placebo-controlled trial (NCT01951274) conducted at 25 sites in the United States. The primary endpoint and multiple secondary endpoints showed statistically significant reductions in pruritus in the 1mg and 5mg serlopitant dose groups administered orally, once-daily. Serlopitant was well tolerated at all dose levels tested.
A second phase 2 trial, TCP-102, evaluated serlopitant for the treatment of pruritus associated with prurigo nodularis (NCT02196324). The 127-subject, multi-center, randomized, placebo-controlled, trial compared once-daily, orally administered 5 mg tablets of serlopitant vs. placebo for 8 weeks. This study was conducted at 15 clinical sites in Germany. TCP-102 met its primary efficacy endpoint and key secondary endpoints, demonstrating a statistically significant reduction in pruritus (p<0.001 for the primary efficacy analysis at week 8) in subjects treated with serlopitant compared with placebo. Statistically significant reduction in pruritus was seen for the treatment group vs. placebo group at all measurement time points (2, 4 and 8 weeks). Treatment with serlopitant was well tolerated in the study.
Four Significant Unmet Need Clinical Indications in Development:
The Series C financing will be used to advance the clinical development program for serlopitant in four indications:
Two Prurigo nodularis pruritus phase 3 trials are planned to begin in H1 2018.
Atopic dermatitis pruritus phase 2 trial is currently enrolling patients.
Psoriasis pruritus phase 2 trial in preparation to start in H2 2017.
Refractory Chronic Cough phase 2 trial in preparation to start in H2 2017.

About Serlopitant
Serlopitant is a small-molecule, highly potent and selective NK-1 receptor antagonist being developed for the treatment of pruritus in multiple patient populations. Serlopitant is also being evaluated as a potential treatment for refractory chronic cough. Originally developed by Merck and licensed to Menlo Therapeutics in 2012, serlopitant has been evaluated in more than 1,000 human clinical trial subjects. Serlopitant is an investigational drug that is not currently approved for use in any indication.
About Menlo Therapeutics Inc.
Menlo Therapeutics Inc. is a clinical stage pharmaceutical company dedicated to the development of serlopitant, a once-daily oral NK-1 receptor antagonist, for the treatment of chronic pruritus and chronic cough. Menlo Therapeutics is funded by leading healthcare investors: Aisling Capital (aislingcapital.com), Bay City Capital (baycitycapital.com), F-Prime Capital (fprimecapital.com), Novo Holdings A/S (novoholdings.dk), Presidio Partners (presidiopartners.com), Remeditex Ventures (remeditex.com), Rock Springs Capital (rockspringscapital.com), venBio (venbio.com), and Vivo Capital (vivocapital.com). More information is available at menlotherapeutics.com.