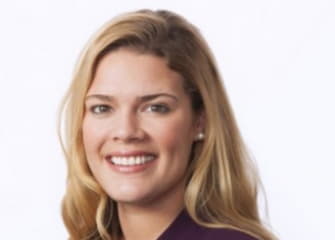 Lauren Zullo
Jonathan Rose Companies, LLC, a leading green affordable and mixed income real estate development, investment and project management firm, has named Lauren Zullo as Director of Sustainability. She will oversee all of the firm's environmental and healthy building initiatives.
Ms. Zullo joins the firm from the environmental advocacy organization Natural Resources Defense Council (NRDC) where she was Director of National Initiatives for the City Energy Project. At Jonathan Rose Companies, Ms. Zullo will implement the firm's environmental strategies in affordable and mixed income housing, preservation and culture, health and education practices. She will also oversee their measurement and reporting, and nurture an environment of continuous ecological learning and innovation that helps create healthy, sustainable and resilient mixed-income residential communities.
"Jonathan Rose Companies has been a forerunner in creating successful green development models for affordable and mixed income housing that enhance the ability of residents and their communities to thrive, and Lauren Zullo will elevate our ecological activities even further," said Jonathan F. P. Rose, president of Jonathan Rose Companies. "By tapping Lauren's extensive knowledge base, we can continue to enrich our work with duplicatable, practical and effective strategies that improve the well-being of neighborhoods, cities and regions."
Added Zullo, "I'm thrilled to join Jonathan Rose Companies, applying my sustainable real estate expertise to help create affordable housing that serves as a model to communities nationwide. Jonathan Rose Companies' commitment to environmentally, socially and economically responsible projects aligns with my own, and I look forward to shaping the landscape of healthier communities alongside this amazing team."
Zullo will lead the firm's environmental practices, and oversee its application in the company's design, construction, renovation and operations, seeking innovations, advising on building systems and materials, collaborating on operating procedures, assessing financial performance, and tracking and reporting progress. She will also advance the firm's green training programs for building staff and best practices for community residents.
Zullo previously worked for five years at NRDC, which is a not-for-profit organization that combines the power of its more than 2 million members with the expertise of policy advocates, scientists and lawyers, collectively seeking to safeguard clean air, water and communities. She led strategic partnerships with government, industry, non-governmental organizations and investors to advance real estate sustainability nationwide. Her policy and program initiatives with the City Energy Project impacted more than16,000properties(2.8 billion square feet) with the strategies expectedtoreducecarbonemissions by 9.6 millionmetrictons and save$1.5 billioninenergycostsannuallyby2030. She also spearheaded green leasing and tenant engagement programs that encourage tenants and landlords to pursue more sustainable measures under their lease agreements. In addition, she led development of national best-practice guidelines for facility water audits to identify water conservation opportunities.
Previously at NRDC, Zullo was a Merck Environmental Innovation Fellow, developing an energy optimization strategy through demonstration projects in more than 500,000 square feet of commercial tenant space. The project included four high-performance build-outs at the Empire State Building, which included tenants such as LinkedIn and Shutterstock, reaping energy savings up to 35% with 20-320% return on investment over the various lease terms.
Before joining NRDC, Zullo worked for five years at Greenebaum & Rose Associates, a real estate development and asset management firm in Washington D. She rose to become Sustainability Manager, developing portfolio-wide green building standards including LEED-compliant construction methods and materials purchasing. Among her successes was leading the LEED certification of the 800,000 square-foot headquarters of the Federal Energy Regulatory Commission. Her prior experience at the firm included property management of 1.5 million square feet of commercial space in Washington, DC and Virginia.
About Jonathan Rose Companies LLC: Jonathan Rose Companies is a seasoned real estate investment, development and owner's representative firm. The company's mission is to strengthen communities of opportunity by developing innovative real estate solutions that build value, enhance resilience, and cultivate wellbeing. The firm is nationally recognized for its ability to achieve visionary goals through practical, duplicable strategies. The firm acquires, develops, and acts as a consultant to assist not for profits with transit-oriented, green, mixed-income residential, innovative office, civic, education and health serving projects. Jonathan Rose Companies has developed or acquired more than $2.3 billion of real estate projects from offices in New York, Connecticut, Colorado, California and New Mexico. For more information, visit www.rosecompanies.com.