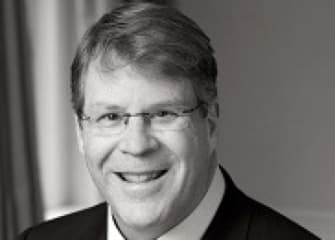 Brian Kelley
NEW YORK--(BUSINESS WIRE)--Blue Apron Holdings, Inc. today announced the election of Brian Kelley, a partner at Lindsay Goldberg LLC and former CEO of global coffee company Keurig Green Mountain, Inc., to the company's board of directors, and welcomed Felise Glantz Kissell as vice president of investor relations.
Kelley became a partner at Lindsay Goldberg, a private equity firm, in January 2017. Prior to joining Lindsay Goldberg, Kelley served as president and CEO of Keurig Green Mountain, Inc. from 2012-2016. Before joining Keurig Green Mountain, Inc., Kelley spent nearly six years in senior leadership roles at The Coca-Cola Company, including as president, non-carbonated beverages and supply chain, and president -- Coca-Cola Refreshments. He has also served as president and CEO of SIRVA, Inc., a relocation services firm, president of the Lincoln/Mercury division of Ford Motor Company, and in various leadership roles at General Electric. Kelley began his career at Procter & Gamble in 1983. He is also a board member of Keurig Green Mountain, Inc., AMAG Pharmaceuticals, Inc. and on the board of trustees for the College of the Holy Cross, his alma mater.
"Brian is a highly respected consumer products CEO with a track record of driving growth, innovation, and supply chain efficiencies for several high-profile brands," said Matt Salzberg, co-founder and CEO of Blue Apron. "Brian will bring a valuable perspective to Blue Apron as we work to deliver unique cooking experiences to more homes across the country and we are excited to welcome him to our board of directors."
"I am thrilled to join the board of directors of Blue Apron, a company that is uniquely positioned to bring technology, data-driven insights, and efficiency to an industry that is ripe with opportunity for innovation and growth," Kelley said. "Blue Apron has built a trusted brand and an impressive end-to-end value chain and I truly believe in its ability to build a better food system."
In her newly-created role as vice president of investor relations, Kissell will lead Blue Apron's communications with institutional investors and sell-side analysts. Before joining Blue Apron, Kissell served as vice president of investor relations for HSN, Inc., an interactive multichannel retailer known for its high-profile brands spanning a diverse set of industries. During Kissell's almost nine years at HSN, Inc., she led the company's investor relations function following its spin-off from IAC.
Prior to HSN, Inc., Kissell served as vice president of investor relations and corporate development for Maidenform Brands, Inc., a company that designs, sources, and markets a range of intimate apparel products, and vice president of investor relations and finance for AFC Enterprises, a company that owned and operated international food franchises, including Popeyes, Church's Chicken, Cinnabon, and Seattle's Best Coffee during her tenure at the organization. In addition, after serving three years on its board, Kissell was elected and served as the 2016 chairman of the board of directors of the National Investor Relations Institute, the largest professional investor relations association in the world. Kissell received a bachelor's degree in Government from Colby College and an Executive MBA from Fordham University.
"Because this is a new role for Blue Apron, we needed to appoint someone who appreciates our unique business model and knows how to effectively communicate with key constituents," said Brad Dickerson, CFO, Blue Apron. "Felise brings decades of experience from the food, consumer product, and e-commerce industries, and we believe she is the right person to serve in this position for Blue Apron."
About Blue Apron
Blue Apron's mission is to make incredible home cooking accessible to everyone. Launched in 2012, Blue Apron is reimagining the way that food is produced, distributed, and consumed, and as a result, building a better food system that benefits consumers, food producers, and the planet. The company has developed an integrated ecosystem that enables the company to work in a direct, coordinated manner with farmers and artisans to deliver high-quality products to customers nationwide at compelling values. Blue Apron's current products include Blue Apron Meals, Blue Apron Wine, the Blue Apron Market, and BN Ranch, a premium supplier of grass-fed beef and pasture-raised poultry.