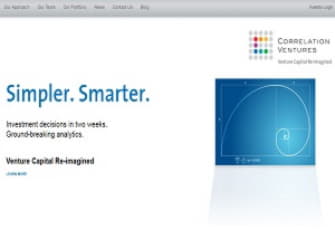 Atavium, Inc, announced that it has closed an oversubscribed $8.65M Series A funding round led by Rally Ventures and Grotech Ventures, with participation from Origin Ventures, Correlation Ventures, Brightstone Venture Capital and G-Bar Ventures. Atavium has created a unique data management platform that has allowed initial customers to mine, categorize, and maximize the value of their data.
Data is ubiquitous, growing exponentially, and no longer living in a single data center. Organizations are grappling with understanding where data needs to be, how important it is, or whether it needs to be retained for compliance or business reasons. CIOs are increasingly turning to data management solutions to overcome these new and growing challenges.
Atavium offers a solution that can organize, automate, manage, and store exploding unstructured data sets, regardless if they are in a data center or the cloud. Atavium's revolutionary data management system gives its customers the ability to automate the lifecycle of their data, even before the data is created.
Atavium will use this investment to build its engineering team and bring the product to market. Positions are posted at http://www.atavium.com
Founding Team
"We are pleased to back this team again," explained Rally Ventures general partner Jeff Hinck. "NuSpeed, Isilon, and Compellent were great outcomes. This team has consistently proven themselves and now are even more experienced."
Atavium was founded by technology and solution veterans with a legacy of delivering game-changing products with long-lasting value in the storage and networking markets. These products have been acquired by companies such as Dell, EMC, and Cisco Systems. The team also has a long history of working together at several companies.
Ed Fiore, CEO - VP of Storage at Dell, held leadership positions at Compellent (acquired by Dell), Isilon (acquired by EMC), and NuSpeed (acquired by Cisco).
Mark Bakke, COO & VP Engineering - Executive Director of storage software for Dell, architect for Cisco's virtual switches, and Chief Architect of NuSpeed (acquired by Cisco).
Mike Klemm, CTO - Senior Distinguished Engineer for Dell Storage and architect for Compellent (acquired by Dell).
Marc Olin, Chief Architect - Architect for Dell's storage management solutions and founding engineer at Compellent (acquired by Dell).

"We are really excited to put our team together again, and we are proud to be backed by a roster of investors who all have experience investing in category-defining storage companies," said Ed Fiore, CEO and co-founder of Atavium.
"The data 'problem' in organizations is getting increasingly more difficult," said Lawson DeVries, General Partner at Grotech Ventures. "Data is now the product, not just the back-office metrics. Machine learning, social networks, and IoT will continue to accelerate data needs. This is the team that can tackle this pressing problem."
About Atavium
Atavium is an early-stage company building a revolutionary data management solution, headquartered in Minneapolis. Atavium was founded by technology and solution veterans with a legacy of delivering game-changing products acquired by Dell, EMC, and Cisco Systems. Atavium is backed by venture capital firms Rally Ventures, Grotech Ventures, Origin Ventures, Correlation Ventures, and Brightstone Venture Capital. For more information, visit atavium.com or contact us at info(at)atavium.com.
About Rally
Rally Ventures empowers entrepreneurs to go further faster. Rally invests exclusively in early stage business technology companies, focusing on big data, cloud technologies, infrastructure software, mobility, IoT, SaaS, security and storage. The Rally platform includes a dynamic network of nearly 100 Rally Tech Partners – visionaries, technologists, and executives who provide support and inspiration when needed to help growing companies break away from the pack and become tomorrow's technology leaders. For more information, visit http://www.rallyventures.com.
About Grotech
Founded in 1984, Grotech Ventures is a leading investor in high-potential technology companies. With more than $1.3B under management, Grotech seeks innovative IT companies with particular emphasis on digital and social media; software and SaaS; security and storage technologies; healthcare information technology; and communications technology and services. Grotech continues to invest and add value throughout the growth of its portfolio companies. General partners include Frank Adams, Chuck Cullen, Lawson DeVries, Steve Fredrick, Don Rainey and Joe Zell. The firm has offices in Virginia, Maryland and Colorado. For more information, please visit http://www.grotech.com.
About Origin
Origin Ventures is a leading venture capital firm that collaborates with ambitious founders to build high-growth, innovative, category-defining technology companies. Founded in 1999, Origin is composed entirely of former operators and engineers with extensive venture investing experience. Previous investments include Grubhub, iNest, DialogTech, Apptentive, and Teem. For more information, visit http://www.originventures.com.
About Correlation
Correlation Ventures, a venture capital fund with more than $350M under management, leverages world-class analytics to offer entrepreneurs and other venture capitalists a dramatically better option when they are seeking additional co-investment capital to complete a financing round. The firm makes investment decisions in two weeks or less and offers reliability and transparency about reserves and its intentions to follow in future financings. Correlation Ventures invests across all industry segments, U.S. geographies and investment stages – from seed through late stage. Current portfolio companies include AirXpanders, Bluevine, Casper, Crossbar, Earnest, Personal Capital and SynthoRX. Correlation Ventures has offices in the Bay Area, San Diego and NYC. For more information, visit http://www.correlationvc.com and http://twitter.com/correlationvc.
About Brightstone

Brightstone Venture Capital has a 30 year history of helping talented entrepreneurs realize their vision in building meaningful technology and life-science companies. Since 1985, Brightstone has managed ten venture capital partnerships totaling over $100 million in assets and funded many significant investment successes including: Definity Health (United Health); AppTec Labs (WiXi); CHF Solutions (Gambro); XIOtech (Seagate), SpineTECH (Sulzer), August Technology (Rudolph), Gentra Systems (Qiagen), HealthFitness (Trustmark-J&J) and many others. Our current portfolio includes: Celcuity, BiteSquad, StemoniX, GRAVIE, VRChat, MiroMatrix, HomeSpotter and RealVision. http://www.brightstonevc.com