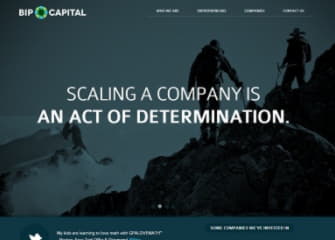 Influencer commerce company Inked Brands today announced it has raised $4 million in Series A funding led by BIP Capital. Founded in 2007, Inked offers an end-to-end ecommerce platform that empowers social media influencers to convert their followers into customers. In building a new revenue model that capitalizes on lucrative influencer-driven consumer purchases, Inked has significantly monetized several of its own portfolio brands, allowing influencers with thousands of followers to generate millions of dollars of revenue.
SaaS Solution Monetizes Crafty Lifestyle Influencers
According to Cres Ferrell, vice president at BIP Capital, the revenue potential in the social market appealed to the firm—as did Inked's dedicated and energetic leadership. "Inked represents the ideal blend of a lifestyle brand business opportunity that's also a cutting-edge, innovative SaaS solution. The creativity and technology of the platform allow for more individuals to pursue entrepreneurial ventures," he said.
Power Influencers: Consumers Purchase Based on Social Media
Studies show the perceived intimacy between an influencer and their audience significantly impacts purchase decisions. In fact, 86 percent of women turn to social media before buying a product or service, and those women account for 85 percent of purchases made in the United States, a $14 trillion market. To this end, businesses generate $6.50 for every $1 spent in influencer marketing and in a recent survey, 84 percent of marketers said they would launch at least once influencer campaign in 2017.
Inked Brands taps into the power of influencer marketing in a new way—by empowering influencers to sell their own products directly to their audiences. Currently, there are only a handful of ways to monetize such audiences, most of which involve selling products on behalf of affiliate partners. Influencer commerce empowers influencers to diversify their revenue streams while maintaining control of their cultivated audience.
"We help influencers monetize their brand in an authentic, relevant, and powerful way," said Inked CEO April Foster. "Inked Brands' solutions cover every stage of product development and launch, including product design, sourcing, fulfillment, marketing, and customer service."
"A partnership with BIP Capital may not have been the obvious first choice," said Foster, who also considered partnerships with Los Angeles and New York-based firms offering more traditional marketing and media experience. "But BIP Capital's operational background, complemented by its rich network of human capital and the strength of its current SaaS portfolio, made them highly attractive."
"Inked is a great fit with our other tech-enabled and SaaS-based companies, and we intend to use both our team's collective experience and our long-established networks to ensure its rapid growth and success," Ferrell said.
About Inked Brands
Inked enables ecommerce by empowering influencers to leverage their social media followers to create a lasting revenue stream. Utilizing the successful revenue performance model that monetized its founder's own social influencers, Inked provides a SaaS-based, technology-driven process and enterprise-caliber resources including marketing, product development, fulfillment and customer service to transform social brands into highly profitable ecommerce companies.
For more information, visit www.inkedbrands.com or follow Inked on Twitter at @InkedBrands.
About BIP Capital
BIP Capital is recognized as one of the most active and successful venture investors in the Southeast, serving entrepreneurs, investors, and operators to grow the emerging company ecosystem. It applies experience and process to make investment decisions and operational recommendations, allowing its portfolio companies to achieve and stay on a glide path of growth. Areas of focus include Software, Healthcare IT, Digital Media, Franchise and Ed Tech. For more information, visit www.bip-capital.com or follow BIP Capital on Twitter @BIPCapital.