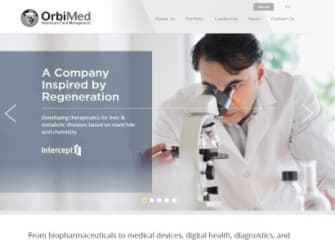 WALTHAM, Mass.--(BUSINESS WIRE)--Avedro, Inc., an ophthalmic pharmaceutical and medical device company and world leader in corneal remodeling, today announced that it secured a combined $42 million in equity and debt financing. The equity financing was led by HealthQuest Capital, with strong support from existing investors OrbiMed Advisors and InterWest Partners. The debt financing is with an affiliate of OrbiMed. Avedro also announced the opening of its new, state-of-the art, manufacturing facility in Burlington, Massachusetts, located near the company's headquarters in Waltham, and plans to continue expanding its corporate team.
"Our mission at Avedro is to commercialize our innovative orphan drug products to treat progressive keratoconus and corneal ectasia following refractive surgery and continue to develop new non-invasive technologies that may help reduce the need for eyeglasses and contact lenses," said Reza Zadno, Chief Executive Officer, Avedro. "We are pleased to continue our partnerships with Orbimed and InterWest and to begin a relationship with HealthQuest. This infusion of capital combined with the opening of our new manufacturing facility will allow us to ensure availability of our commercial devices while expanding our pipeline and clinical development programs."
"Avedro has established itself as the global leader in corneal cross-linking technology, particularly in the areas of progressive keratoconus and corneal ectasia following refractive surgery," said Jonathan Silverstein, a General Partner at OrbiMed. "We value our partnership with Avedro and are happy to support their growth, as well as their ongoing efforts to discover new applications in refractive vision correction and other markets."
"Avedro, whose FDA-approved cross-linking technology provides a vital treatment option for patients with progressive keratoconus and corneal ectasia following refractive surgery, both sight-threatening orphan diseases, is exactly the kind of innovative medical technology company that our investment strategy focuses on," said Garheng Kong, Managing Partner, HealthQuest.
The newly completed manufacturing facility is now operational, supporting the domestic U.S. market and a global supply chain. The purpose built plant utilizes 5S, Lean, and 6 Sigma methodologies throughout its operations, and will allow a significant increase in the production volume of Avedro's corneal cross-linking technologies, which include the Mosaic™ and KXL® Systems. Avedro's Operations are experiencing substantial growth with an anticipated 2017 year-over-year increase in large capital equipment production. The expanded manufacturing capacity in Burlington will allow Avedro to meet growing demand in the U.S. and global markets.
About Avedro, Inc.
Avedro is a privately held pharmaceutical and medical device company advancing the science and technology of corneal cross-linking for the treatment of keratoconus and refractive correction. Avedro's Photrexa® Viscous (riboflavin 5-'phosphate in 20% dextran ophthalmic solution), Photrexa® (riboflavin 5-'phosphate ophthalmic solution) and KXL®System are approved for sale in the United States. Avedro's products sold outside of the United States include capital equipment such as the UV-X devices, the KXL and Mosaic™ Systems, and related proprietary pharmaceuticals such as the VibeX® and MedioCROSS® formulations.
About OrbiMed
OrbiMed is a leading investment firm dedicated exclusively to the healthcare sector, with approximately $13 billion in assets under management. OrbiMed invests globally across the spectrum of healthcare companies, from venture capital start-ups to large multinational companies. OrbiMed's team of more than 100 employees manages a series of private equity funds, public equity funds, royalty/debt funds and other investment vehicles. OrbiMed maintains its headquarters in New York City, with additional offices in San Francisco, Shanghai, Mumbai and Herzliya.
About InterWest
For more than 37 years, InterWest has partnered with exceptional entrepreneurs to build winning technology and healthcare companies. With more than 200 years of combined operating and investing experience, the firm's investing team has raised $2.8B, completed 85 IPOs, and participated in over 80 upside acquisitions. As the firm invests InterWest X, a $650M fund, the InterWest team continues to believe that providing capital is just the beginning of a long-term collaboration with entrepreneurs to turn their vision into a thriving company.
About HealthQuest Capital
HealthQuest Capital makes early growth investments in innovative commercial-stage healthcare companies that are improving both patient outcomes and healthcare economics. Investments focus on medical products, diagnostics, healthcare IT and technology-enabled healthcare services. The HealthQuest investing team includes deep operational, clinical and scientific expertise and worldwide relationships throughout the healthcare industry that can be leveraged to add value to our portfolio companies. HealthQuest Capital is headquartered in Menlo Park, CA with west coast and east coast offices. Learn more at www.healthquestcapital.com.