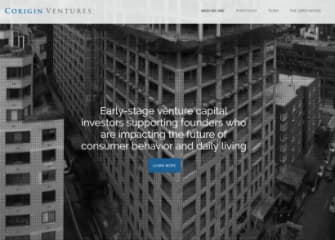 Kidizen, the nation's largest platform to share, shop, and sell kid style, today announces it has closed a $3.2 Series A funding led by Origin Ventures with participation by Royal Street Ventures, Corigin Ventures, Irish Angels, and Mergelane. Prior investors Sofia Fund and Gopher Angels also contributed to the round.
Kidizen makes it easy and fun for parents to shop and sell stylish clothing and goods for their children, allowing users to set up shop with a few taps of their mobile device. In addition to earning money for outgrown items, Kidizen is also a social sharing platform where stylish Moms come together around a shared love of fashion. The funding will be used to expand the Kidizen team in response to the increasing viral demand for the service driven by the strong community and network effects of the platform. Brent Hill, a partner at Origin Ventures, and Laura Brady, partner at Royal Street Ventures, will join the company's Board of Directors.
"Kidizen makes it dead simple for parents to buy and sell used children's apparel, and to share a passion for kids' fashion. We believe the strong repeat purchase behavior and significant sharing across other social media platforms make Kidizen very special. We are excited to work with them to scale the business further," commented Origin's Hill.
Dori Graff, co-founder and CMO of Kidizen explains, "We're excited to expand our product features and offer more ways for Kidizen users to express themselves, whether through their shop, galleries, or curated collections." "We have such an amazing community of talented moms, and can't wait to explore the creative ways they can feature their shops and the wonderful original content they create," adds co-founder Mary Fallon.
ABOUT KIDIZEN
Kidizen launched in February 2014 to create a marketplace specifically for parents to buy and sell used children's apparel. The mobile-centric platform leverages the explosive growth in parents' use of social media platforms such as Facebook and Instagram to share kids' fashion ideas. Kidizen makes it easy for sellers to list items, manage sales, and ship orders. Buyers are able to shop their favorite brands, explore new styles, and follow shops they love. With over a quarter-million registered users across the U.S., Kidizen experienced 100% year-over-year growth in 2016. For more information visit Kidizen.com.
ABOUT ORIGIN VENTURES

Origin Ventures is a leading venture capital firm that collaborates with ambitious founders to build high-growth, innovative, category-defining technology companies. Founded in 1999, Origin is composed entirely of former operators and engineers with extensive venture investing experience. The firm's realized performance places it in the top 5% of VC firms nationally. For more information, visit http://www.originventures.com.