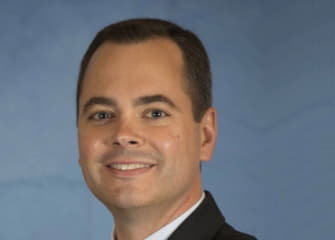 Francis Burns
The Baltimore Station, a residential treatment program supporting veterans and others transitioning from homelessness and addiction, recently named Francis Burns, a director at the Mid-Atlantic-based accounting and management consulting firm SC&H Group, to its board of directors. Mr. Burns leads SC&H's Oracle-Hyperion Enterprise Performance Management and Business Intelligence Consulting practices where he serves a variety of clients, including many Fortune 1000 companies and multinational brands, and participates regularly in speaking engagements at seminars nationwide. Previous to SC&H, Mr. Burns had worked at the international accounting firm Deloitte.
Mr. Burns first became interested in The Baltimore Station's mission during SC&H's annual day-of-service when employees visited with the residents and participated in volunteer activities around the facility. Inspired by the what he observed first-hand, Mr. Burns immediately wanted to become more involved in The Baltimore Station's program and contribute toward its success in helping veterans and other men turn their lives around. As a board member, he looks forward to finding ways to expand the organization's reach and raise greater awareness for its efforts in Baltimore and beyond.
A native of Baltimore and an alumnus of Loyola University Maryland, where he earned degrees in accounting and management of information systems, Mr. Burns currently resides in Clarksville, MD, with his wife and two daughters. In addition to being a certified public accountant and a certified IT professional, Mr. Burns takes pride in being a coach of his daughters' recreational softball teams.
About The Baltimore Station
The Baltimore Station is a therapeutic residential recovery program that helps homeless men – primarily veterans – bound by drug and alcohol addiction break the cycle and become self-sufficient members of society. The only long-term residential program in the area, we provide up to 24 months of clinical care and life skills development to encourage a smoother transition to the real world and guaranteed lifelong success. At The Baltimore Station, we turn lives around. www.baltimorestation.org.