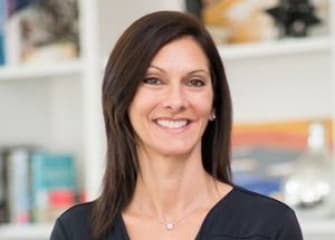 Lisa A. Goodwin
MRP Industrial, a full-service, privately-held commercial real estate development and investment company headquartered in Baltimore, Maryland, has selected Lisa A. Goodwin to the newly-formed position of Senior Vice President, Development. Ms. Goodwin, who was formerly Managing Director of 1788 Holdings, LLC and also served as Vice President of Liberty Property Trust in the Maryland Region, brings nearly twenty-six years of diversified commercial real estate experience to the firm, which is an affiliate of MRP Realty.
In her new role, Ms. Goodwin will be responsible for identifying, executing and managing new commercial real estate development opportunities that match the profile of the company, which consists of build-to-suit, speculative investment, fee development and value-add industrial projects throughout the northeastern section of the United States. She will also provide development and leasing support for the company's portfolio of existing projects.
"Lisa is a well-recognized, respected and accomplished commercial real estate professional, and her addition to our team provides us with a significant boost in capacity to pursue and execute meaningful projects in our core markets," stated Dan Hudson, Managing Principal of MRP Industrial. "We foresee attractive opportunities along the Interstate 95 Corridor stretching from Central New Jersey through the Northern Virginia marketplace, and this will initially be her focus area. Lisa's impressive contacts with the commercial brokerage industry, investor groups, third party providers and end-users will enable MRP Industrial to accelerate our identification, evaluation and execution of new investments."
In addition to her experience with Liberty Property Trust and 1788 Holdings, Ms. Goodwin was Vice President and Regional Asset Manager for the Mid-Atlantic at New Boston Fund and Senior Asset Manager for Goldman Sachs. Throughout her career, she has been responsible for the strategic management, repositioning and marketing of more than 14 million square feet of commercial office, industrial and multi-family product and the development of more than 1.5 million square feet of office and industrial buildings.
"For the past eighteen months, I grew professionally by working with the 1788 Holdings team during a critical period in the evolution and expansion of the company," explained Lisa Goodwin. "While professionally challenged and fulfilled in my role as Managing Director, it was always my intention to return to the industrial real estate sector to leverage the resources that I have cultivated throughout my career. I leave 1788 Holdings with a solid foundation and strong momentum, and now segue back to an industry that is experiencing unprecedented expansion. Joining MRP Industrial represents the ideal position to best utilize my strengths and experience with a company that has created a strong regional platform."
Ms. Goodwin earned a Bachelor of Science degree in Marketing from Arizona State University and is a member of NAIOP Maryland. She resides in Montgomery County.
About MRP Industrial
Founded in 2013, MRP industrial focuses on strategic investments in core industrial markets and high growth submarkets across the northeastern section of the United States. The company specializes in the acquisition, development, financing and leasing of industrial real estate. MRP Industrial's institutional capital partners and corporate clients are provided with a full array of real estate development options, including build-to-suit development, fee development services, speculative investment and value-add acquisitions. MRP Industrial is considered among the most active developers within its target submarkets having developed 21 buildings comprising over 7 Million square feet and maintains a future development pipeline of approximately $350 million. Visit www.mrpindustrial.com