ProScience Analytical Services and Compass Search receive commemorative captain's chairs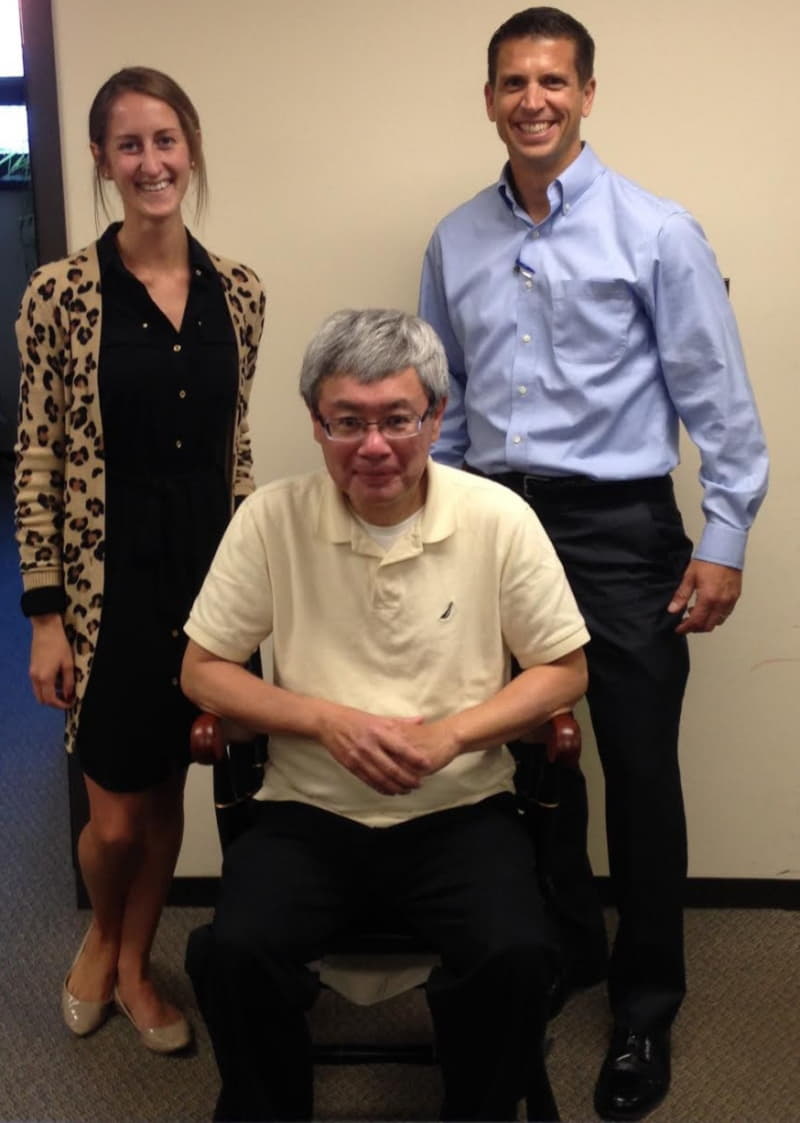 Cummings Properties account manager Kathryn Jendrick, ProScience Analytical Services CFO Harvey Yee (seated in his new Cummings Properties captain's chair), and Cummings Properties executive vice president Eric Anderson
Woburn-based commercial real estate firm Cummings Properties recently recognized the 20-year tenancies of two Woburn companies, ProScience Analytical Services and Compass Search, with commemorative captain's chairs.
ProScience Analytical Services, located at 22 Cummings Park in Woburn, was founded in 1996 by the late Jack Yee. Jack's wife, Hong Lee, is president of ProScience and works closely with her brother-in-law, CFO Harvey Yee, and General Manager Dennis Sanchez.
Sanchez credits Hong for helping the company grow and evolve over the years. He noted that he is proud of its reputation as one of the best analytical labs in the region due to its "highly trained and professional staff."
According to Sanchez, some of the reasons ProScience has been with Cummings for so long are the professionalism, stellar customer service, and good communication and follow-through of the Cummings Properties team.
"This was so unexpected and has me thinking about ways to show our clients our appreciation for their business," said Sanchez during a visit by Cummings Properties executive vice president Eric Anderson and account manager Kathryn Jendrick to deliver the commemorative chair.
ProScience's 5,000-square-foot headquarters consists of both laboratory and office space. Its 14 employees are versed in the strict EPA and National Voluntary Laboratory Accreditation Program protocols. The firm tests air, water, and soil for heavy metals, asbestos, and more .
Just down the street from ProScience, at 444 Washington Street in Woburn, John Gonzales, owner and president of Compass Search, also received a visit and a Cummings Properties captain's chair.
Gonzales opened Compass Search, a staffing agency specializing in placing highly skilled technical personnel in the IT marketplace, in 1999. He knew Cummings well, having worked for another firm at Cummings Properties' 165 New Boston Street location.
"It has been a wonderful 20 years with Cummings Properties," said Gonzales. "I truly appreciate how Cummings has been flexible and worked with me through every stage of my business."
"As a newer account manager, I very much enjoyed meeting with the team at ProScience and with John at Compass Search to not only give them a thank you gift but also learn a little more about their businesses and the evolution of Cummings Properties," said Jendrick. "This is a very rewarding part of my job."
Cummings Properties has delivered more than 70 captain's chairs to date, to a diverse range of client firms, mostly in the Woburn area, that offer everything from cleaning services to medical treatment to printing to childcare. Last summer, Cummings Properties recognized L.H. Sisitzky Sales for becoming its first 40-year client, officially naming the park in the center of the West Cummings Park business campus in Woburn: Sisitzky Park.
Cummings Properties' portfolio of more than 10 million square feet of prime space accommodates offices, healthcare facilities, labs, retail storefronts, warehouses, co-working spaces, executive suites, and more. With a portfolio of this size and variety, the firm can meet almost any commercial real estate need from 150 square feet to 300,000 square feet. Its in-house experts in design, construction, and property management offer "one-stop shopping" for leasing clients.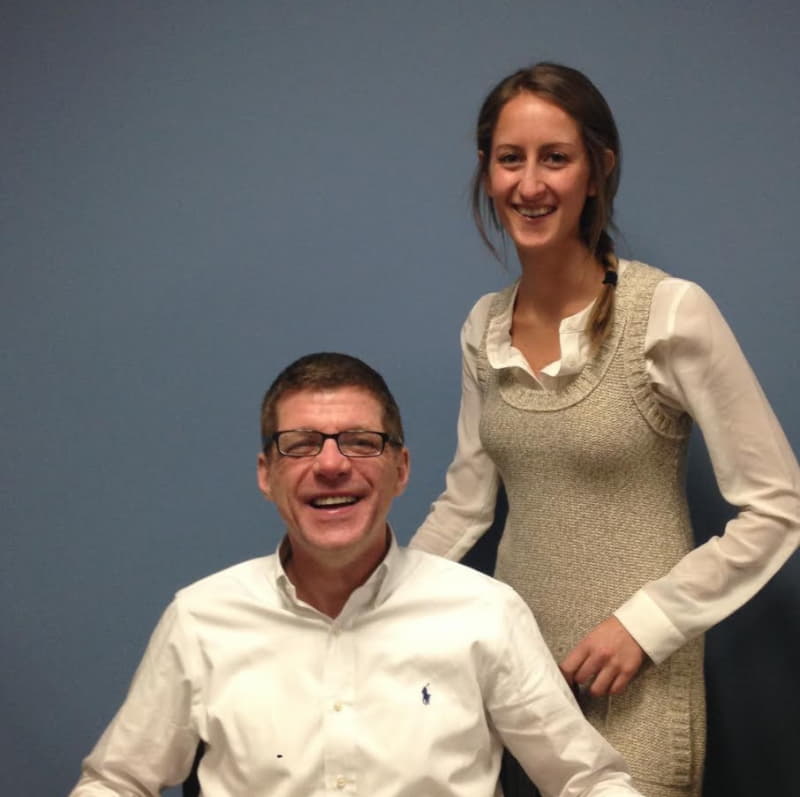 Cummings Properties account manager Kathryn Jendrick invites Compass Search owner and president John Gonzales to take a seat—in his new Cummings Properties captain's chair.