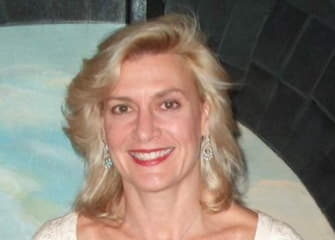 Tami Fratis
Click here for Part I, Part II, Part III, Part IV & Part VI
Providing solutions to the world's most complex data management and recovery challenges
Tami Fratis is the CEO of IPR International - the Information Protection and Recovery Company, an IT infrastructure and services company that is based in Delaware and serves clients around the world. True to its name, IPR designs application solutions meant for complex technology challenges and focused on reliability and security. The company has provided solutions for a wide range of large, multilayered organizations such as billion-dollar financial institutions, healthcare networks, government agencies, and numerous public and private businesses. In addition to her role at IPR, Tami has served on the investment advisory committee for Ben Franklin Technology Partners, on the State of Delaware's investment review board, as as director and chairman of the Philadelphia Alliance for Capital and Technologies (PACT).

EDWIN WARFIELD: Where do you see the company headed in the next five years?
TAMI FRATIS: In five years we'll have 12 sites. We have four today, moving to seven, so we'll add another five. Those sites will be in Central US, in the Texas area, and also out West, so we will cover the whole country. We will also have partnerships in Asia and Europe for data and cloud services in Asia and Europe. And our platform, which we're launching this month, will have locations in those 12 sites as well and will be offering to mid-market and large enterprises a place not dissimilar from the Apple Store for consumers, but in this case a place for businesses to go to get hands-on help deploying their cloud workloads and designing hybrid cloud so that they can control their cost both in the public cloud and in the private cloud, and really have a window into their infrastructure.
Q. What else is ahead for IPR?
A. We're launching a new platform in the software-defined data center and software-defined network space. The platform allows an IT manager, or a CTO, or CIO, or member of C-suite, to actually have a single dashboard where they can review and look at all their deployments of all their infrastructure regardless of where their infrastructure is being deployed. They can see what's going on in the public cloud, they can see what's going on internally, they can see what's going on in the private clouds. They can slice and dice the infrastructure cost and usage by person, by function, by geography.
The reason the platform is so exciting to us is it not only gives transparency, but it also provides discipline for cost control. Typically, in cloud deployments, the costs escalate almost to infinity without control unless you really can get a handle on where your resources are and what they're costing you to actually use them on a daily basis. We're very excited about it.
We are also excited about our go-to-market strategy, which is through our workshops. Our workshops, as I mentioned, are going to be similar to the Apple Store, in that business people and IT department heads can come work with our systems architects, our solution engineers to either design cloud deployments, or manage cloud deployments, or fix failed migrations to the cloud with us, and basically have a go-to place where they can test out different designs and deployments.
Connect with Tami on LinkedIn
Sponsored by:
ABOUT NEWMARK GRUBB KNIGHT FRANK
Newmark Grubb Knight Frank (NGKF) is one of the world's leading commercial real estate advisory firms. Together with London-based partner Knight Frank and independently-owned offices, NGKF's 14,100 professionals operate from more than 400 offices in established and emerging property markets on six continents.
With roots dating back to 1929, NGKF's strong foundation makes it one of the most trusted names in commercial real estate. NGKF's full-service platform comprises BGC's real estate services segment, offering commercial real estate tenants, landlords, investors and developers a wide range of services including leasing; capital markets services, including investment sales, debt placement, appraisal, and valuation services; commercial mortgage brokerage services; as well as corporate advisory services, consulting, project and development management, and property and corporate facilities management services. For further information, visit www.ngkf.com.
NGKF is a part of BGC Partners, Inc., a leading global brokerage company servicing the financial and real estate markets. BGC's common stock trades on the NASDAQ Global Select Market under the ticker symbol (NASDAQ: BGCP). BGC also has an outstanding bond issuance of Senior Notes due June 15, 2042, which trade on the New York Stock Exchange under the symbol (NYSE: BGCA). BGC Partners is led by Chairman and Chief Executive Officer Howard W. Lutnick. For more information, please visit http://www.bgcpartners.com/.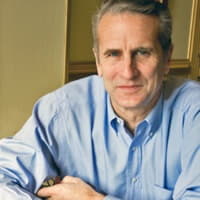 Edwin Warfield, CEO of citybizlist, conducts the CEO Interviews.
If you're interested in reaching CEOs, please contact edwin.warfield@citybuzz.co
Connect on LinkedIn