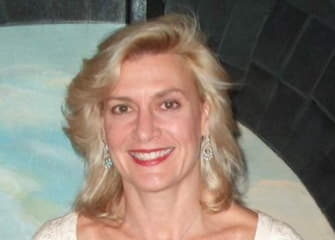 Tami Fratis
Click here for Part I, Part II, Part III, Part V & Part VI
Providing solutions to the world's most complex data management and recovery challenges
Tami Fratis is the CEO of IPR International - the Information Protection and Recovery Company, an IT infrastructure and services company that is based in Delaware and serves clients around the world. True to its name, IPR designs application solutions meant for complex technology challenges and focused on reliability and security. The company has provided solutions for a wide range of large, multilayered organizations such as billion-dollar financial institutions, healthcare networks, government agencies, and numerous public and private businesses. In addition to her role at IPR, Tami has served on the investment advisory committee for Ben Franklin Technology Partners, on the State of Delaware's investment review board, as as director and chairman of the Philadelphia Alliance for Capital and Technologies (PACT).

EDWIN WARFIELD: What do you enjoy most about what you do?
TAMI FRATIS: The most exciting thing about any job that I've ever had is problem solving. And the bigger the problem, the more excited I am.
In my job, there's a big problem in the IT industry. The big problem is that the public cloud providers are taking workloads away from all the traditional data center providers. When you think about a $70 billion market, that's $70 billion primarily for the public cloud providers, with only 10%—$7 billion—for other, more traditional cloud providers. Now that number, believe it or not, even though it sounds big—the $7 billion—is a shrinkage, so the problem is the public cloud providers are taking revenue away from private cloud providers like IPR. It's a big problem.
The other big problem is the companies that are choosing the public cloud providers: a number of them are finding their cost really escalating and finding that fact out later than they would have liked to find it out. Also, now they're faced with what to do about the escalating cost and taking their resources back isn't as easy as it might seem.
That's the problem. Then the question is, "Well, what's the solution?" What I like best about my job is that I have a phenomenal technical team and creative, innovative people that I work with, and not only are we a team that supports each other and covers each other's backs, but we all have the same thirst for problem solving creatively and innovatively, and we feel we have a solution. I think it's magic: having a team that really pulls together, feels safe and trusted, and that can come up with a solution—and now we're going to implement that solution.
Connect with Tami on LinkedIn
Sponsored by:
ABOUT NEWMARK GRUBB KNIGHT FRANK
Newmark Grubb Knight Frank (NGKF) is one of the world's leading commercial real estate advisory firms. Together with London-based partner Knight Frank and independently-owned offices, NGKF's 12,800 professionals operate from more than 370 offices in established and emerging property markets on six continents.
With roots dating back to 1929, NGKF's strong foundation makes it one of the most trusted names in commercial real estate. NGKF's full-service platform comprises BGC's real estate services segment, offering commercial real estate tenants, landlords, investors and developers a wide range of services including leasing; capital markets services, including investment sales, debt placement, appraisal, and valuation services; commercial mortgage brokerage services; as well as corporate advisory services, consulting, project and development management, and property and corporate facilities management services. For further information, visit www.ngkf.com.
NGKF is a part of BGC Partners, Inc., a leading global brokerage company servicing the financial and real estate markets. BGC's common stock trades on the NASDAQ Global Select Market under the ticker symbol (NASDAQ: BGCP). BGC also has an outstanding bond issuance of Senior Notes due June 15, 2042, which trade on the New York Stock Exchange under the symbol (NYSE: BGCA). BGC Partners is led by Chairman and Chief Executive Officer Howard W. Lutnick. For more information, please visit www.bgcpartners.com.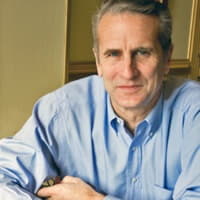 Edwin Warfield, CEO of citybizlist, conducts the CEO Interviews.
If you're interested in reaching CEOs, please contact edwin.warfield@citybuzz.co
Connect on LinkedIn