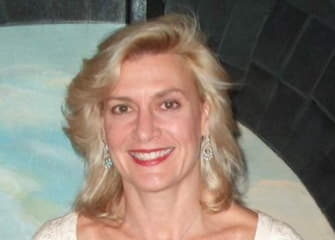 Tami Fratis
Click here for Part I, Part II, Part IV, Part V & Part VI
Providing solutions to the world's most complex data management and recovery challenges
Tami Fratis is the CEO of IPR International the Information Protection and Recovery Company, an IT infrastructure and services company that is based in Delaware and serves clients around the world. True to its name, IPR designs application solutions meant for complex technology challenges and focused on reliability and security. The company has provided solutions for a wide range of large, multilayered organizations such as billion-dollar financial institutions, healthcare networks, government agencies, and numerous public and private businesses. In addition to her role at IPR, Tami has served on the investment advisory committee for Ben Franklin Technology Partners, on the State of Delaware's investment review board, as as director and chairman of the Philadelphia Alliance for Capital and Technologies (PACT).

EDWIN WARFIELD: How did you get started in investing?
TAMI FRATIS: I got into the venture business when I was 31. I had graduated from Wharton at 29, and it's not only unusual to get into the venture business at that point in your career, but it's particularly unusual for a woman. If you think back 25 years ago, there were very few women nationally in the venture business.
So, the fact that I went from Wharton to consulting and then to Safeguard Scientifics was not a no-brainer. It wasn't something that I set out to do, but it happened because of the fact that I had these ultra-successful entrepreneurial male mentors in my life. If I had a question about what to do next or what I was thinking about doing next, I would bounce it off them. They would give me advice and I would usually take it. As a result of that I found myself interviewing with Pete Musser and Bob Keith and Jean Temple at Safeguard Scientifics. They seemed to think, because of my background and because I was recommended by one of their board members and one of their largest LPs, that they should hire me.
Whereas from my perspective, my background looked like it was kind of a mess. It was all over the place: architecture, actuarial, consulting, succession planning, software design, coding, turnarounds. It looked a little disorganized. In reality, what they saw was "Software programming, software development—knew about technology; math physics undergrad—analytical, finance—knew about accounting and financial projections; consulting—knew about operations and strategy; had some business experience, knew about running a company—so, entrepreneurial. Sounds good to me!"
So I found myself at 31 at Technology Leaders, which is what the name was changed to right after I joined, from Radnor Venture Partners, helping exit Radnor Venture Partners companies—because there is a ten-year life of a fund, and after about five years you really need to start focusing on exiting the businesses, so that was my job: finding buyers for these companies, and investing Technology Leaders, the next fund, in other attractive technology companies.
I was doing business development and analysis of different companies and making investments and joining boards, and I was fortunate in that I got to work very closely with Ira Lubert and Bob Keith. In fact, I spent ten years working with Ira—five years at TL and five years after that. I really learned from him and from Pete how to invest in companies, how to negotiate deals, how to help with marketing and sales, and how to build what they would call kitchen cabinet relationship with an entrepreneur—how to really be the go-to advisor for the entrepreneur so that you didn't get surprises at the board meetings. You found out when there's bad news early so you could help. It was very informative and very helpful.
Connect with Tami on LinkedIn
Sponsored by:
ABOUT NEWMARK GRUBB KNIGHT FRANK
Newmark Grubb Knight Frank (NGKF) is one of the world's leading commercial real estate advisory firms. Together with London-based partner Knight Frank and independently-owned offices, NGKF's 12,800 professionals operate from more than 370 offices in established and emerging property markets on six continents.
With roots dating back to 1929, NGKF's strong foundation makes it one of the most trusted names in commercial real estate. NGKF's full-service platform comprises BGC's real estate services segment, offering commercial real estate tenants, landlords, investors and developers a wide range of services including leasing; capital markets services, including investment sales, debt placement, appraisal, and valuation services; commercial mortgage brokerage services; as well as corporate advisory services, consulting, project and development management, and property and corporate facilities management services. For further information, visit www.ngkf.com.
NGKF is a part of BGC Partners, Inc., a leading global brokerage company servicing the financial and real estate markets. BGC's common stock trades on the NASDAQ Global Select Market under the ticker symbol (NASDAQ: BGCP). BGC also has an outstanding bond issuance of Senior Notes due June 15, 2042, which trade on the New York Stock Exchange under the symbol (NYSE: BGCA). BGC Partners is led by Chairman and Chief Executive Officer Howard W. Lutnick. For more information, please visit www.bgcpartners.com.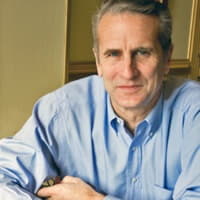 Edwin Warfield, CEO of citybizlist, conducts the CEO Interviews.
If you're interested in reaching CEOs, please contact edwin.warfield@citybuzz.co
Connect on LinkedIn